An Iconic Queen's Birthday
Cathie Reid appointed a Member of the Order of Australia
Icon Group Co-Founder and Digital Advisor to the Icon Group Board, Cathie Reid has been honoured with a Member of the Order of Australia (AM) for her significant service to healthcare delivery and philanthropy. In recognition of this honour, we look back at her career highlights and extensive contribution to philanthropy.
For over 33 years, Cathie has been forging the way forward in healthcare. Starting her career in community pharmacy in country Victoria, Cathie had a limitless vision to provide quality healthcare in Australia and beyond. It is this vision that saw her establish ActiveCare Pharmacies alongside Stuart Giles, her business partner and husband. It is also this vision that saw her become part of the wider APHS Pharmacy Group (now Epic Pharmacy), where she and Stuart leveraged the company's strong reputation and knowledge in hospital pharmacy to develop the cancer care continuum Icon Group is known for today.
Under Cathie and Stuart's vision, Icon has brought together medical oncology, haematology, radiation oncology, chemotherapy compounding and pharmacy to provide a truly comprehensive offering for cancer patients in Australia. Beyond this they, alongside each member of Icon Group have extended this vision where it is most needed – Asia – where cancer cases are set to rise by 70% in the next two decades.
Alongside her dedication to the continual improvement of healthcare at home and abroad, Cathie has continued to give back to the community. Cathie and Stuart founded Epic Good Foundation which supports greater health outcomes for all Australians with a goal of seeing a balance in gender equality and assisting in closing the Gap in Indigenous health. Epic Good supports a diverse range of organisations that are important to Cathie and Stuart. For Cathie, philanthropy has always been in her blood.
"Stuart and I both grew up in families where the importance of giving back and making a positive contribution to the community, was really paramount. So, we've always had that mindset that it's an important part of what you do. Particularly as we've been fortunate enough to be successful in business that obligation increases and it's something that we've always been very committed to making a positive difference in whatever way we possibly can," Cathie said.
"We bring the same approach to philanthropy as we do to business. It's easy to write a cheque, anybody can do that it's about finding what you are passionate about, what you want to get out of bed for in the morning and where you want to make a difference. And our approach to philanthropy is the same – it has to be something that touches your heart."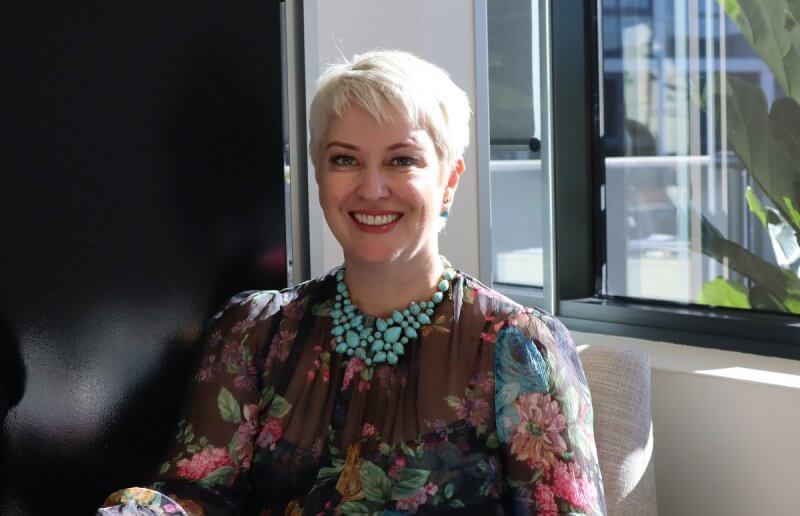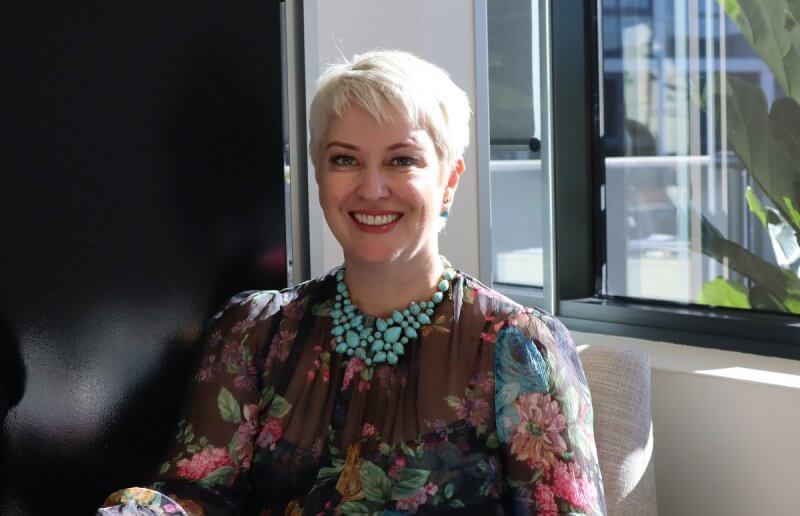 Cathie has also been awarded several industry awards and honours including: induction into the Australian Businesswomen's Hall of Fame in 2015, named one of the Top 100 Women of Influence by the Australian Financial Review in 2013, winner of the National Telstra Business Women's Award in 2011, and recognised by Monash University with a Distinguished Alumni Award for Professional Achievement in 2012 and now one of the highest honour – a Member of the Order of Australia. For Cathie, this honour came as a surprise.
"It's an incredible honour. I almost can't believe it's happened. It's just amazing to be recognised in this way, I'm quite speechless."
30 years on, Cathie continues her passion in revolutionising healthcare and thinking differently. Also as founder of Epic Digital, now part of Icon Group and in her role as Digital Advisor to the Board, Cathie is looking forward to exploring more of how technology can change the way we deliver healthcare.
"Personally I'm also very excited around the role that technology is going to play in healthcare. I think we are seeing a positioning time where technology and the use of tech in health is going to really transform the way services are delivered and outcomes are achieved. The future is about continuing to deliver on Icon's mission of providing more care, closer to where people live. Not only are we already seeing how our services are making a difference to communities nationally, but also they are addressing the unmet needs of cancer patients throughout Asia."
Today, Cathie remains a significant contributor to the continual evolution of Icon Group and hasn't wavered from her entrepreneurial spirit and generous nature as she looks forward to helping more communities through the Epic Good Foundation.
"We are thrilled with the impact that Epic Good Foundation has been able to have so far. Particularly with the funding of the Hawthorn Indigenous Program. We are seeing the impact that this service is having not only in the remote communities, but also in the local communities. We are helping create employment opportunities and pathways for indigenous people to move into roles within the sporting field."
Icon Group CEO, Mark Middleton is thrilled to congratulate Cathie in this honour.
"Cathie's drive, leadership and positive spirit truly embodies Icon's values. It has been an absolute pleasure working alongside Cathie; sharing in her knowledge, learning about her journey and seeing her passion for healthcare and endless generosity. She is an inspiration, and truly deserves this prestigious honour," Mark said.
Cathie Reid, AM continues to look at what's next.
"We each only get one life and I intend to make mine as iconic as I possibly can!"