Icon to offer advanced radiation therapy within Concord Hospital's integrated cancer centre
Icon Cancer Centre to offer advanced radiation therapy within Concord Repatriation General Hospital's comprehensive cancer centre
As part of the development of Concord Repatriation General Hospital's new comprehensive cancer centre, Icon Cancer Centre have been selected to deliver Concord's first public radiation oncology service using the latest in radiation therapy – Varian's IDENTIFY™ Surface Guidance System.
With the facility planned to open in late 2021 alongside the nation's first dedicated veterans' health service and an aged care centre, the integrated cancer centre will roll out this new standard in radiation therapy which is not yet available in the Southern Hemisphere in addition to the hospital's wide-range of cancer services. The new radiation services have been designed with local cancer patients in mind, offering advanced radiation therapy technology including a state-of-the-art Varian TrueBeam® linear accelerator alongside the Varian IDENTIFY™ Surface Guidance System.
Studies of access to New South Wales radiation therapy services have found that 14% of cancer patients who would benefit from radiation therapy face accessibility barriers to existing services.1 Icon Group CEO Mark Middleton says Icon is dedicated to improving access to world-class cancer care services for regions with increased need.
"We have a strong history of working hand-in-hand with state and federal government to deliver treatment that meets the needs of local communities, closer to home. With the rates of a number of different cancers increasing across Central and Eastern Sydney, including breast cancer and melanoma, alongside a rapidly growing population, this centre will make a significant difference to local patients and their families for many years to come," Mr Middleton said.
IDENTIFY marks a new standard in radiation therapy and uses cutting-edge technology, including advanced optical guidance for pinpoint precision radiation therapy. This technology is revolutionising patient experience and treatments with real time motion management of patient anatomy during each radiation therapy treatment.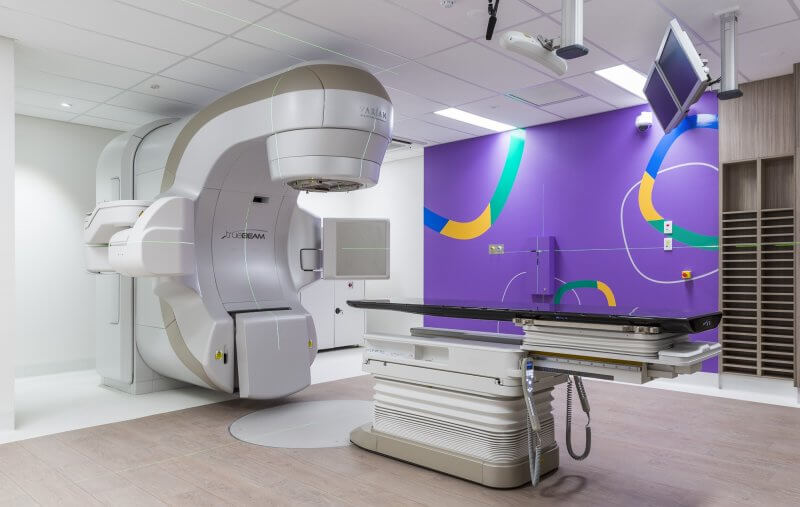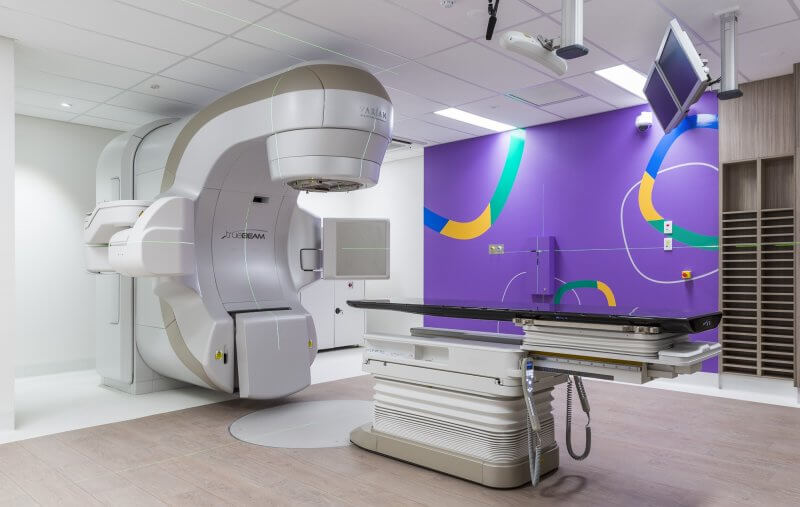 This real time technology not only increases accuracy and reduces patient treatment times but also eliminates the need to have permanent tattoos – which some patients find is an unwelcome daily reminder of their cancer.
"IDENTIFY uses optical surface tracking to continuously monitor the patient's position during treatment whilst simultaneously tracking the patient's natural breathing movements. This advanced technology facilitates the continuous delivery of highly precise radiation to the tumour with the potential to reduce radiation exposure to healthy organs, improve treatment accuracy and reduce the time the patient spends on the treatment couch," Richard Poole, Global Strategic Account Manager for Varian Medical Systems, said.
The integrated cancer centre will have the capacity to treat over 900 new courses of radiation therapy each year, offering precise and complex treatment including stereotactic radiation therapy for advanced cancer. Previously, cancer patients would need to travel more than 30 minutes to receive public radiation therapy. With the opening of Concord Hospital's comprehensive cancer centre, patients will now be able to access a wide-range of cancer treatments under the one roof including medical oncology and radiation oncology.
"At Icon, we are passionate about providing the best possible care for our community. It is our great privilege to bring public cancer patients in Concord and wider Sydney a broader range of quality, cutting-edge treatment choices and techniques which were previously unavailable in the region, such as the latest in tattoo-less, augmented reality assisted radiation therapy," Icon Group CEO Mark Middleton said.
Icon's national network means they can leverage highly specialised techniques and technologies such as tattoo-less radiation therapy across their centres, including in regional and metropolitan areas. The delivery of these techniques includes national training, extensive quality assurance checks and support to ensure treatment is delivered with the highest safety and quality.
With 30 centres across Australia and several under development, Icon Cancer Centre is proud to now offer four radiation oncology facilities in New South Wales with the introduction of Concord Hospital's integrated cancer centre. The integrated centre will offer the latest in radiation therapy techniques for public cancer patients including Deep Inspiration Breath Hold, stereotactic radiation therapy and surface-guided radiation therapy, alongside access to allied health, support services and pharmacy.