West Australian Nobel Prize winner and Icon team up to recognise young scientists in Rockingham
Icon Cancer Centre partnered with Professor Barry Marshall to champion science in schools
On Thursday, 1st November 2018, Icon Cancer Centre and Western Australian born Nobel Prize winner, Professor Barry Marshall, announced today a new science award for budding young scientists in the Rockingham area. The inaugural award will recognise local high achieving students from Year 7 and Year 10. The first recipients were presented with a certificate at was made today at Icon Cancer Centre in Rockingham where Professor Barry Marshall shared his passion for science with local school students.
The Rockingham Icon Cancer Centre opened in July this year to respond to the growing cancer burden. The centre provides comprehensive cancer care including chemotherapy and radiation therapy under one roof. Icon formally recognised Barry Marshall's significant contribution to discovering one of the causes of stomach cancer by naming one of the centre's radiation bunkers in his honour.
Mark Middleton, CEO of Icon Group said "We are passionate about bringing the best technology and cancer treatment to communities across Australia. We're proud to extend our support to the community beyond the provision of cancer services to include this new Icon-Marshall Annual Science Award that commends the academic achievements of local students in science."
"While also honouring the work and contributions of Professor Barry Marshall, we hope to encourage children to grow their passion for science. Without students excelling in these areas we don't have the iconic doctors, physicists, radiation therapists and nurses of tomorrow to continue to advance cancer care."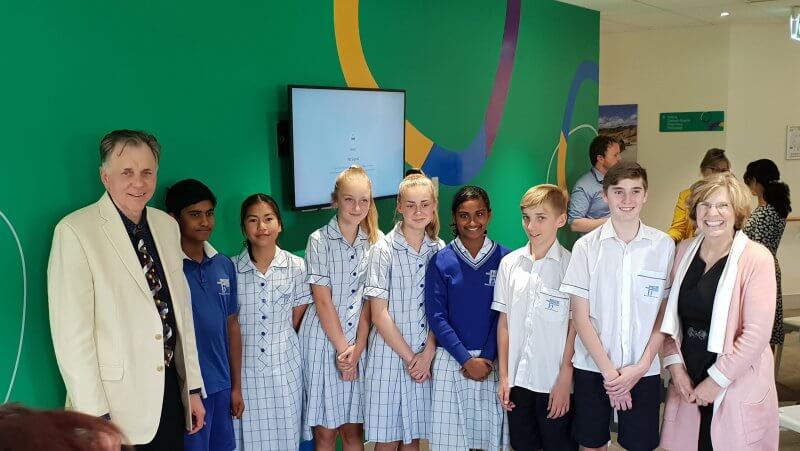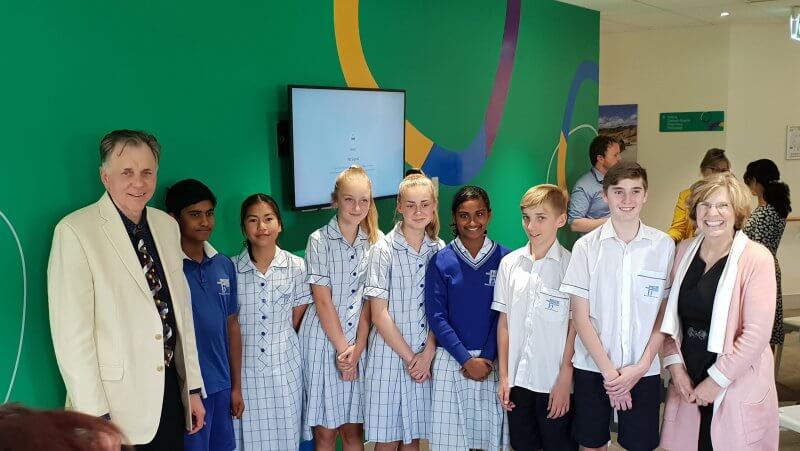 Professor Marshall shared his children's book 'How to Win a Nobel Prize' which follows a budding young scientist on a time travel adventure to learn the secrets behind some of the most fascinating and important scientific discoveries.
"At Icon Group, our mission is to deliver the best cancer treatment possible. Without continued scientific advancements in medicine, this simply would not be possible. It is so valuable for young students to understand some of the most significant scientific discoveries – like Marie Curie's discovery in radiation, one of the first cancer treatments," said Mark Middleton.
Cancer is an important issue within the community with over 1000 local people living with the condition. Furthermore, the cancer burden is expected to increase in Rockingham by 70% before 2030 due to increased incidence of cancer, the local population increasing at double the national rate and an ageing population. More than half of those diagnosed are expected to require some form of radiation therapy during the course of their treatment.
Professor Marshall attended the Icon Cancer Centre where he spoke to students about how pursuing a path in science can lead to a rewarding career with limitless possibilities.