Icon Group reaches major milestone with Australian-first radiation therapy technology
Icon marks 100 patients treated with Varian's HyperArc™ technology
A growing number of Queenslanders with advanced cancers are accessing a cutting edge hyper-targeted radiation therapy that is redefining cancer care, with Icon Cancer Centre now marking 100 patients treated with the latest in precision radiation – Varian's HyperArc™ technology since introducing it across Australia.
59-year-old Airlie Beach local Lynne Norton was first diagnosed with breast cancer in 2016 after returning home from a four week European holiday and noticing changes to her nipple. The following weeks were filled with a whirlwind of tests and scans, followed by a devastating diagnosis – Stage II breast cancer.
Lynne went on to receive a mastectomy, six months of chemotherapy in Mackay and 10 days of radiation therapy treatment in her home country of New Zealand, surrounded by her friends and family, before finishing treatment in April of 2017. Unfortunately, a breast reconstruction and subsequent side effects led to a grim discovery earlier this year.
"My stomach had swollen up within one week so that it looked like I was nine months pregnant. After CT and PET scans, they found my cancer had spread and I had three small tumours in my brain, buildup of fluid in my stomach and lungs, and cancer in my bones. I was in disbelief, especially since I had been getting checkups for so long. You're expecting to be told there's a solution, not that your cancer is incurable."
Lynne was able to rapidly access cutting-edge radiation therapy treatment using HyperArc™ technology at Icon Cancer Centre Greenslopes in April despite the COVID-19 pandemic, with just three treatments delivered over four days.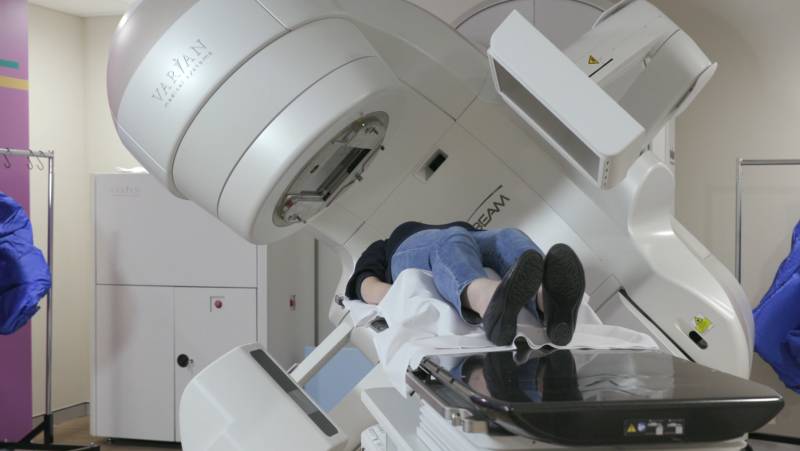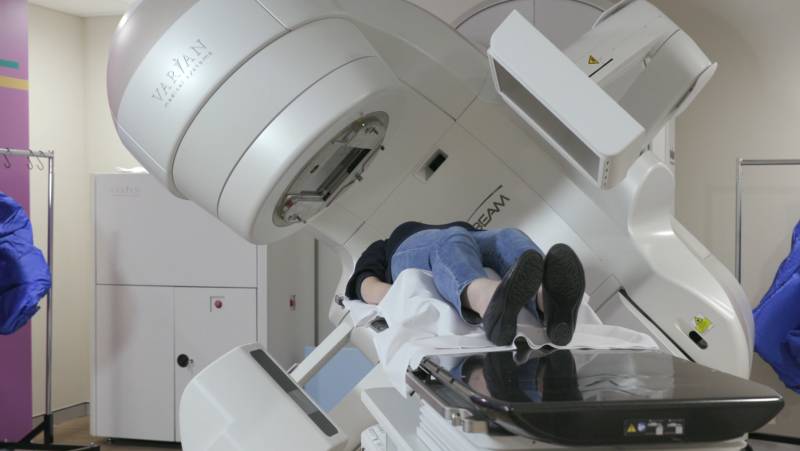 HyperArc™ utilises the features of the Varian machine that delivers radiation therapy (TrueBeam linear accelerator) to accurately deliver precise radiation therapy to multiple brain tumours with greater efficiency, speed, accuracy and patient comfort, while limiting doses to surrounding healthy brain tissue.
"HyperArc is helping us redefine how we manage people with advanced cancer. The reality is that if secondary tumours aren't treated aggressively and quickly, the chances of being alive in six months are very low. Previously, patients would face longer and less precise treatment with significantly more side effects, which could be debilitating. HyperArc technology turns this on its head and delivers a higher dose of radiation directly to the tumours with a relatively low impact on quality of life. We've continued to improve functionality of this technology, and we are now treating up to 18 brain lesions at a time, something unheard of 10 years ago. A significant proportion of patients with a diagnosis like Lynne are now living far beyond 12 months," Icon Radiation Oncologist A/Prof Matthew Foote said.
For Lynne, receiving advanced treatment was reassuring and comforting in her time of need.
"I don't know what I would have done without this being available in Brisbane. I'm thankful every day that I had this option and didn't have to consider traditional treatment that delivers radiation therapy to the whole brain and the terrible side effects that come with it. There are enough scary things you have to deal with when faced with an incurable diagnosis. This treatment was a pivotal moment for me and gave me hope to keep going."
HyperArc can efficiently deliver treatment to multiple tumours in just a few minutes through one automated setup up, compared with other systems which require multiple setup points and the need for treatments to stop and start, meaning patients are on the treatment bed for longer. Lynne says that receiving the treatment so quickly made everything "so much easier".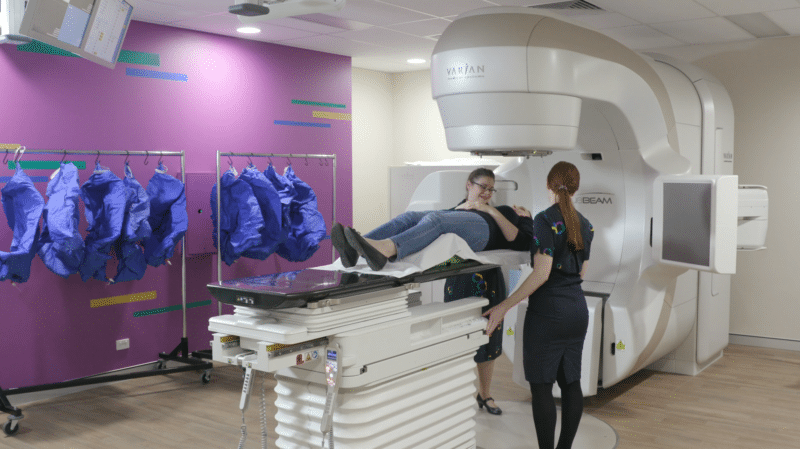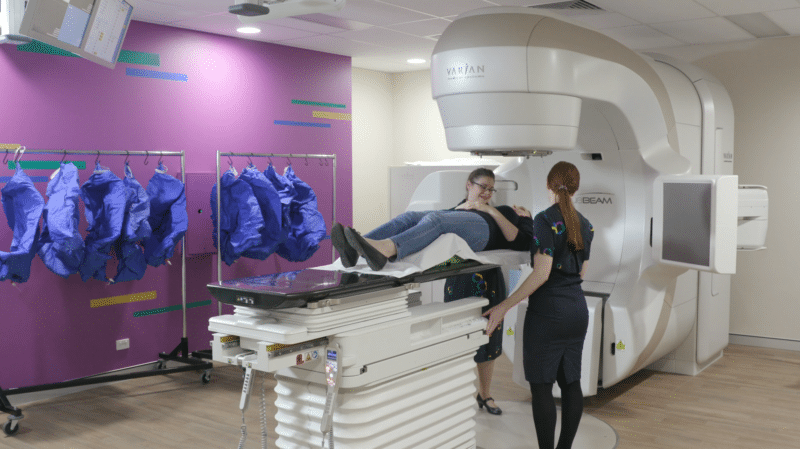 "We had a great time in Brisbane as I had treatment in the morning and then the rest of the days free, and because I didn't have any side effects my husband and I were able to spend each day taking long walks on the beach and enjoying each other's company. It was such a relief to only be away from home for eight days."
Icon Radiation Oncologist A/Prof Matthew Foote sees the major milestone as only the starting point.
"Cancer is becoming a chronic disease with more and more people living longer with advanced disease. Unfortunately recurrence of cancers in the brain continue to rise but with these cutting-edge developments in treatment we are able to help people with secondary cancers who would otherwise have very few options. We strongly believe that all cancer patients, irrespective of where they live, should have access to the latest treatment that can have the potential to extend their lives and spend as much quality time as possible with those they love."
Greenslopes Private Hospital CEO, Ms Chris Went, said Icon Cancer Centre's milestone further reinforced Greenslopes Private Hospital's reputation as a provider of high-quality cancer services delivered in a safe and comfortable environment.
"We are dedicated to caring for our patients through every step of their cancer journey – from diagnosis to treatment and beyond. We believe it is important for health care providers to continually invest in new technologies to achieve the best possible patient outcomes."
"The addition of Varian's HyperArc technology through Icon Cancer Centre Greenslopes ensures our patients can access the latest radiation therapy treatments within our hospital."
Icon's national network means they can leverage highly specialised, world-class techniques and technologies such as HyperArc across their centres, including in regional and metropolitan areas. The delivery of these techniques includes national training, extensive quality assurance checks, and support to ensure treatment is delivered with the highest safety and quality.