Icon Group opens new world-class cancer centre in Cairns
First private radiation oncology facility in Far North Queensland opens in Cairns
Icon Cancer Centre are proud to build on a 10-year legacy of delivering care to the local Cairns community with the opening of a new state-of-the-art cancer centre today featuring Southern Hemisphere first treatment technology.
The opening of Icon Cancer Centre Cairns will support current and future community needs to access treatment with the capacity to treat over 700 people each year, complementing the Icon Cancer Centre located within the Liz Plummer Cancer Care Centre at Cairns Hospital.
The new centre is the first private radiation oncology facility in Far North Queensland and offers advanced radiation technology including a state-of-the-art Varian Halcyon linear accelerator, alongside the first Varian IDENTIFY™ Surface Guidance System in the Southern Hemisphere.
IDENTIFY™ marks a new standard in radiation therapy and features cutting-edge technology. Through the use of advanced optical surface tracking and real time motion management, the patient's position during treatment is continuously monitored while simultaneously tracking the patient's natural breathing movements. This real time technology not only increases accuracy and reduces patient treatment times but also eliminates the need to have permanent tattoos – which some patients find is an unwelcome daily reminder of their cancer.
"At Icon, we are passionate about providing the best possible care for our community. It is our great privilege to bring patients in Cairns a broader range of quality, cutting-edge treatment choices and techniques which were previously unavailable in the region, such as advanced stereotactic radiation therapy for a wider variety of cancer types. With the introduction of the Southern Hemisphere's first IDENTIFY™ system, Icon Cancer Centre Cairns is truly at the forefront of cancer care – offering the latest in tattoo-less, augmented reality assisted radiation therapy for the local community with no wait list," Icon Group CEO Mark Middleton said.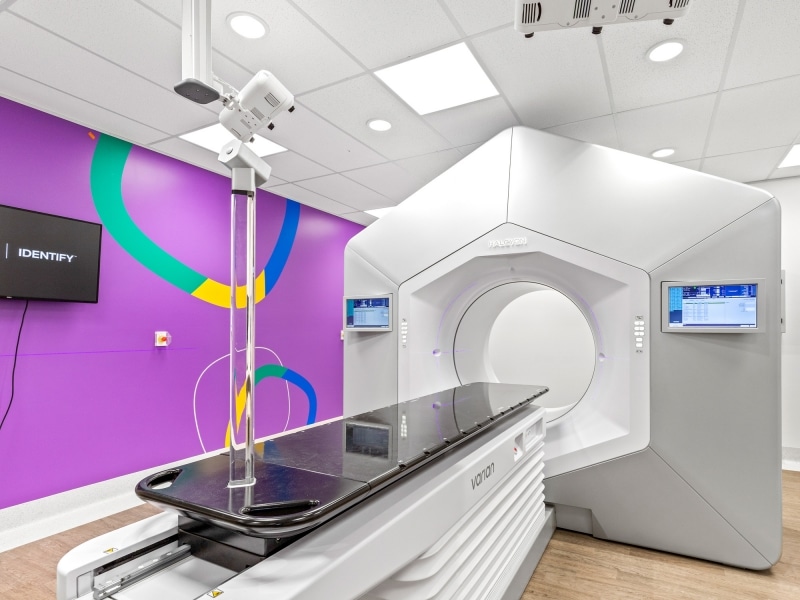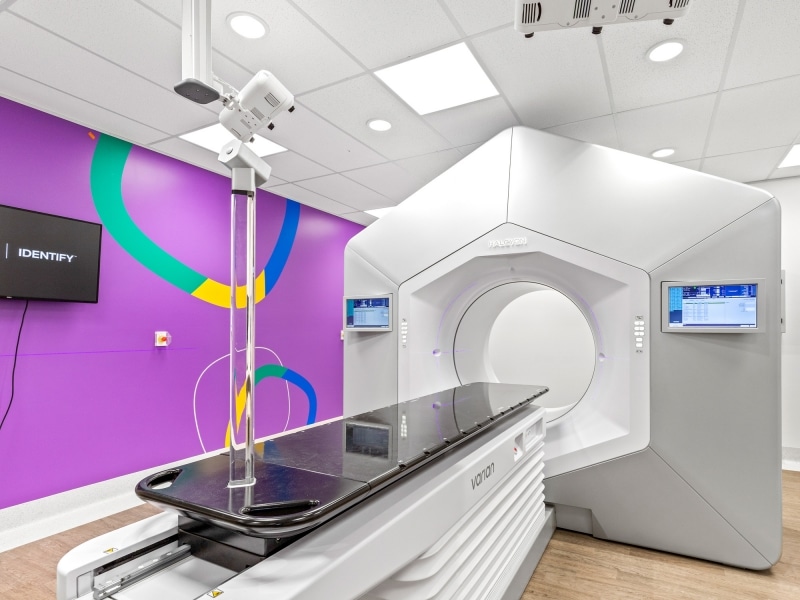 57-year-old Erika Gosling was first diagnosed with breast cancer on the 10th of August this year, after putting off her breast screening for more than five years.
"I had found a lump in my left breast and was going to be blasé about it, but decided to go get it checked. From the second I got my mammogram I knew something was wrong. Something in the back of my mind was saying 'prepare yourself, you have breast cancer'. Although my breast cancer was discovered early, it was quite aggressive and required both surgery and radiation therapy," Ms Gosling said.
Thankfully, with the opening of Icon Cancer Centre Cairns, Erika is now able to receive her six weeks of radiation therapy treatment using the IDENTIFY™ Surface Guidance System with the support of her family who live in Far North Queensland.
"I temporarily relocated to Cairns to be closer to my 15-year-old son during treatment. I'm so glad that I made that decision, it was meant to be! The staff have been lovely and to be treated in such a beautiful centre where my family can be here to support me through this journey is wonderful. I feel very honoured to have received the first treatment using IDENTIFY in the Southern Hemisphere and to be in such good hands. I have high blood pressure and when I found out this new treatment can reduce the radiation exposure to my heart and lungs and the damage this can cause, I was so relieved," Ms Gosling said.
"The fact that I am only at the centre for five minutes each day also makes things much easier."
For Mayoress of the City of Cairns Claire Manning, the opening of Icon Cancer Centre Cairns has a special meaning.
"With the opening of Icon Cancer Centre Cairns, I'm very proud to see Far North Queensland cancer patients have access to a wider range of treatment options and the latest in cancer technology such as the IDENTIFY system," Mrs Manning said.
"To further reduce the burden of travelling away from home with amazing cancer care located in our own hometown is truly a benefit for our local community."
Icon Cancer Centre Cairns Site Manager Brock Ditton says the centre is dedicated to improving access to advanced cancer care services in Far North Queensland.
"We know that in Cairns, both cancer incidence and mortality rates are higher than the Australian average. As the first private radiation oncology facility to open in Far North Queensland, we believe that bringing complex radiation therapy technology closer to home will make a significant difference to local patients and their families both now and in the future," Mr Ditton said.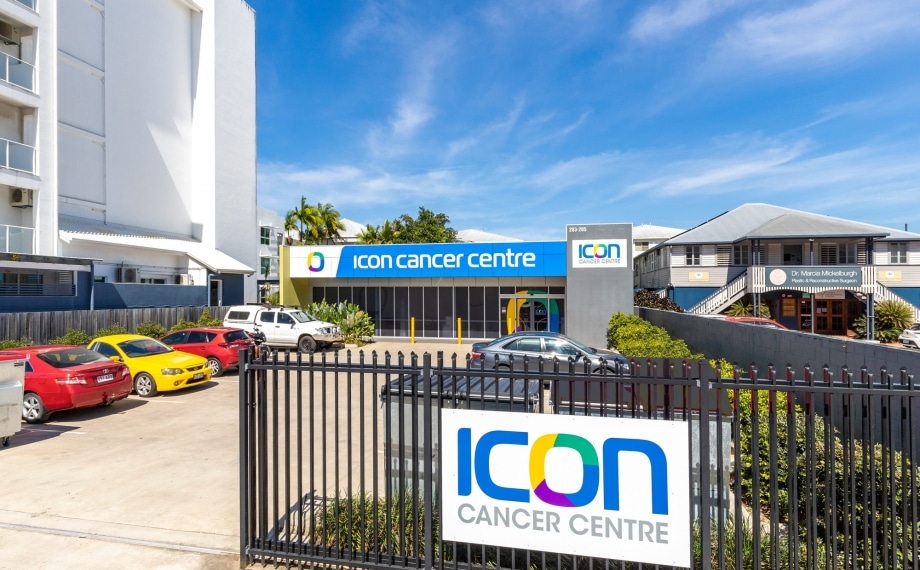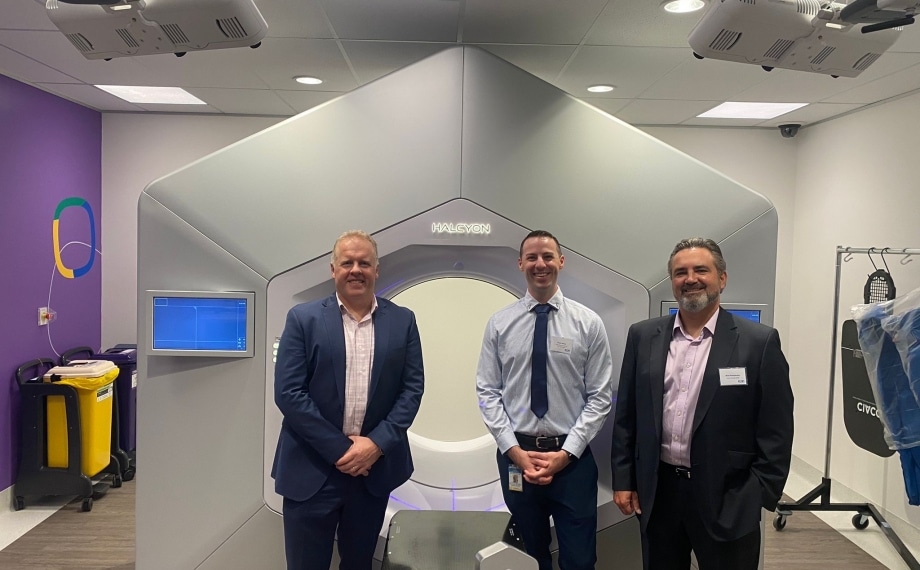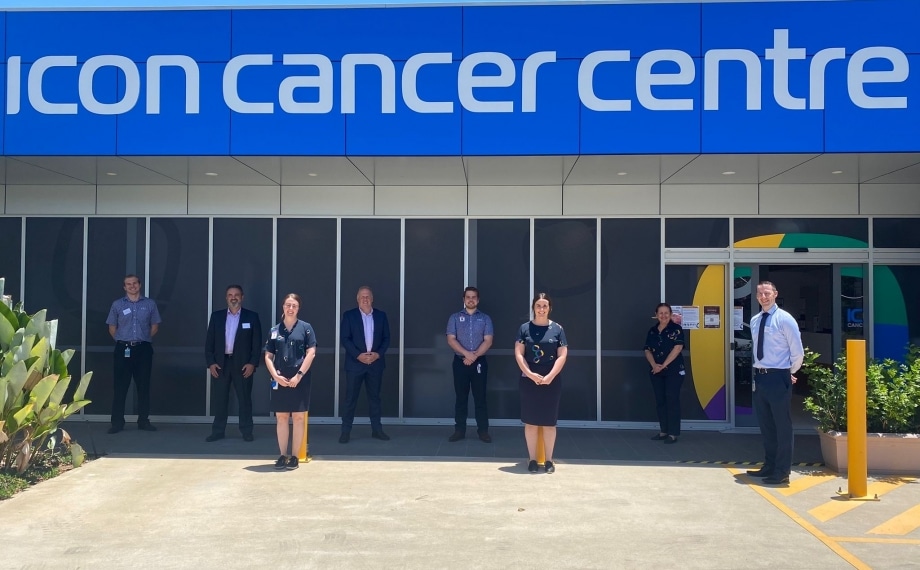 Icon's national network means they can leverage highly specialised techniques and technologies such as tattoo-less radiation therapy across their centres, including in regional and metropolitan areas. The delivery of these techniques includes national training, extensive quality assurance checks and support to ensure treatment is delivered with the highest safety and quality.
With 31 centres across Australia and several under development, Icon Cancer Centre is proud to now offer 11 radiation oncology facilities in Queensland with the introduction of Icon Cancer Centre Cairns. The centre is committed to providing affordable care for all patients, with no private health insurance required for radiation therapy and up to 80-90% of costs covered by Medicare. Icon Cancer Centre Cairns offers the latest in radiation therapy techniques including Deep Inspiration Breath Hold, stereotactic radiation therapy and surface-guided radiation therapy, alongside free on-site parking and access to lymphoedema screening, allied health and support services.