Cutting-edge equipment brings care closer to Mackay homes
Isolator allows medications to be manufactured on-site to deliver care close to home
The Icon Cancer Centre in Mackay which has been providing comprehensive cancer care to the local community for just over one year, has recently installed an isolator that will allow the manufacturing of more medicines on-site that would otherwise require patients to travel out of town to receive.
71-year-old, Ailsa Stroppiana, a proud born and bred Mackay local was diagnosed with breast cancer 30 years ago where she had to travel and stay in Brisbane for several weeks at a time for treatment.
"All that travelling makes you really tired. It was exhausting going back and forth to Brisbane, it just gets a bit much at times," Ailsa said.
After being given the all clear, Ailsa carried on with life, until a few years later she was diagnosed with Myelodysplastic Syndrome (MDS), a group of blood disorders that affects the production of normal blood cells in the bone marrow. It occurs as a result of a mutation, or change in one or more of the genes that control the development of blood cells. MDS can lead to more serious conditions, such as leukaemia.
In order to manage her MDS, Ailsa is required to have IV injections each month across a period of seven days. The particular medication she's given helps bone marrow make healthy white blood cells and platelets. However, this medication has a very short shelf-life of only one to one and a half hours and therefore restricts administration to those who can be near manufacturing sites. For patients, like Ailsa, this meant either travelling long distances outside of Mackay every month, or receiving a series of uncomfortable and inconvenient subcutaneous (under the skin) injections.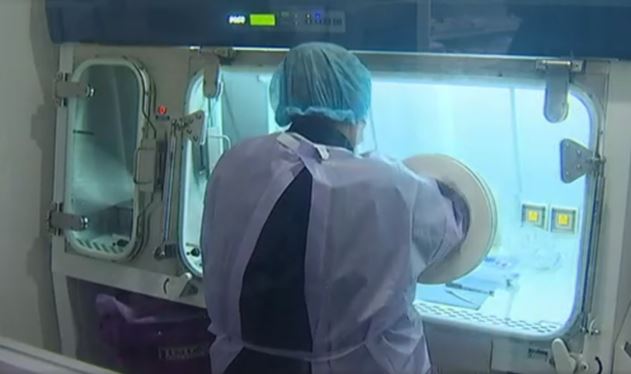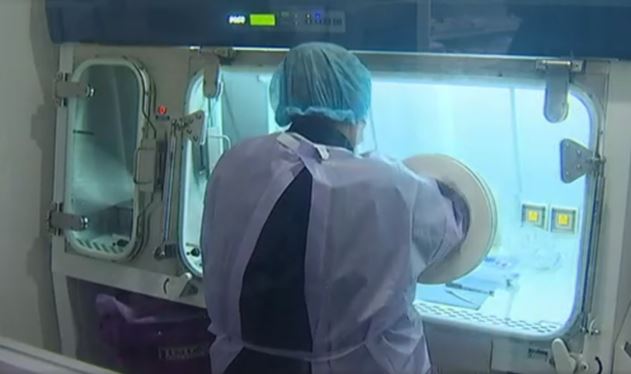 The introduction of an isolator at Icon, now allows staff to mix such medications on-site, available to patients when required. Ailsa became the first person in the Mackay region to benefit.
"I couldn't believe it, and I just broke down. But you realise you can't run away from it so you push through. But the constant travel was becoming a drag and the injections caused uncomfortable welts all over my stomach which made it even more uncomfortable to travel."
"When I was told I could have everything in Mackay, it was such lovely news. Now I am able to come in for my treatment every month and go out for lunch afterwards and head on home."
Icon Medical Director and Haematologist, Dr Ian Irving says this machine is a huge win for the local community and surrounding region.
"For regional places, like Mackay who rely heavily on treatments being manufactured in advance and delivered by plane each day, medications with very short expiry are simply not possible to transport," Dr Irving said.
"This isolator allows us to manufacture and deliver these medications to cancer patients, and people living with blood disorders, further relieving some of the stress associated with chronic conditions and allowing them to receive all their care close to home and their loved ones."
Moving forward, this equipment will also provide the opportunity to introduce clinical trials at the centre, aligning with the recent announcement of Icon signing a Memorandum of Understanding (MoU) with Queensland's leading Medical Research Institute, QIMR Berghofer. This MoU will provide important opportunities to translate research into clinical practice and provide better outcomes for cancer patients.
"This isolator will allow us to manufacture medications that are part of current and future clinical trials so we will be able to offer national and international trials right here in Mackay. Icon has a strong commitment to research and is always looking for new ways to deliver the best care possible. Our MoU with QIMR will provide further opportunities to develop new treatments and be at the forefront of cutting-edge health developments for the benefit of cancer patients now and into the future," Dr Irving said.