First in Brisbane to introduce new scalp cooling system
For many cancer patients, hair loss is a deeply emotional side effect of treatment.
Icon Group will be the first in Brisbane to introduce the Paxman Scalp Cooling System; a recognised world leader in reducing hair loss caused by chemotherapy treatment.
The Paxman Scalp Cooling System is currently used across 32 countries worldwide, including the United Kingdom and European countries, and will soon be available to Icon Cancer Centre (previously known as Icon Cancer Care) patients, with the Wesley centre to be the first.
Many chemotherapy drugs work by targeting rapidly dividing cells in the body. Hair is one of these, and the chemotherapy drugs can cause hair loss by directly harming the hair follicles. This hair loss can be alleviated by using scalp cooling, or 'cold caps'. The system works by reducing the temperature of the patient's scalp by a few degrees immediately before, during and after the administration of chemotherapy. The cooling effect reduces the blood flow to hair follicles and can therefore minimise hair loss.
The innovative Paxman scalp cooling system can be used for patients with breast and other solid tumour cancers being treated with certain chemotherapy drugs such as docetaxel, cyclophosphamide and doxorubicin.
For Icon Cancer Care CEO Jim Frantzis this scalp cooling system will advantage a number of patients.
"Hair loss can be a very emotional experience for patients undergoing chemotherapy. For suitable patients, this system can reduce the distress that is associated with the side effects of treatment and have a positive impact in maintaining a patient's self-esteem and dignity."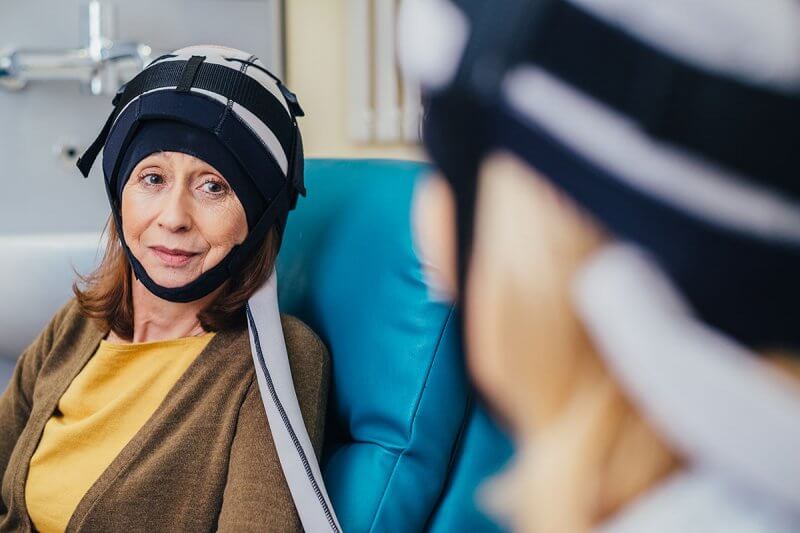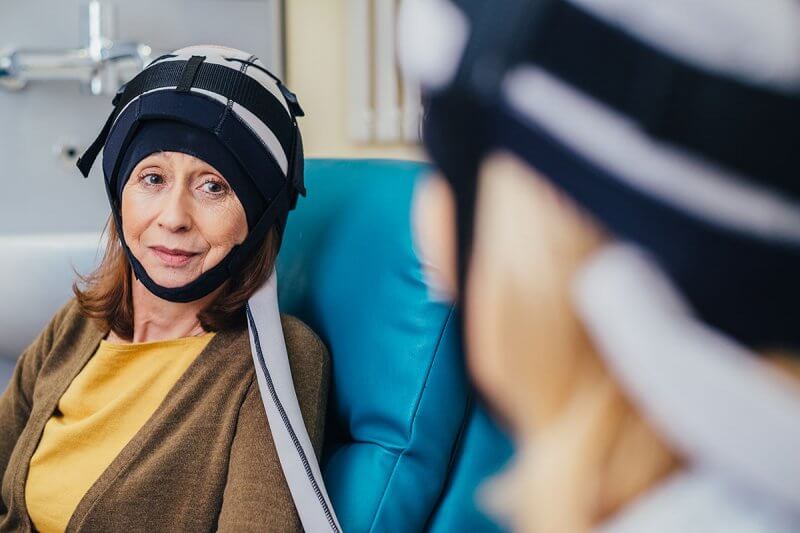 Keeping abreast of the latest technology and treatment is a key part of the Group's values and commitment to providing world-class cancer care.
"Investing in innovations like the Paxman scalp cooling system is further testament to our commitment to not only deliver the best cancer care but to also support our patients in every aspect of their treatment," said Icon Group CEO Mark Middleton.
Effectiveness of the system varies from patient to patient depending on type of treatment and cancer, and other factors such as prior chemotherapy regimes, age and ethnicity. The medical specialist will be able to determine if the system is suitable for their patient.
Icon Cancer Care Wesley will have one treatment unit that can treat two patients simultaneously and will be able to treat between 10 to 20 patients a week.
This system will be offered as an additional treatment to Icon Cancer Care patients at the Wesley centre at no extra cost.
For comprehensive clinical efficacy reports go to http://paxmanscalpcooling.com/the-system/clinical-efficacy