Icon Group and Healthscope bring comprehensive cancer care closer to Tasmanian patients
Icon Group today announced the opening of a comprehensive cancer care facility close to Healthscope's Hobart Private Hospital – the first private cancer centre in Tasmania.
This centre is part of Icon and Healthscope's partnership to increase access to radiation oncology for patients across seven Healthscope hospitals.
The Icon Cancer Centre offers both chemotherapy and radiation therapy treatments, with radiation oncology services offered for both private and public patients, and no-gap treatment for privately insured patients within the day oncology hospital. This will be supported by chemotherapy compounding and pharmacy businesses within the wider Icon Group.
Research shows that cancer incidence and mortality rates are disproportionately high in Tasmania compared with other Australian states, with the nation's highest cancer incidence reported in Queensland (532 per 100,000) and Tasmania (517 per 100,000) from 2008-2012, and the greatest cancer mortality rates observed in the Northern Territory (216 per 100,000) and Tasmania (199 per 100,000) for the same period.
Icon Group CEO, Mark Middleton, said the centre will improve access to world-class cancer care services for patients in Tasmania at a time of increasing need.
"It's our firm belief that people should have access to comprehensive, quality cancer care as close to home as possible, and this includes the availability of options to suit patients' personal treatment needs and preferences," Mr Middleton said.
"Tasmania's ageing population is expected to see cancer incidences increase from 1,614 in 2015 to 2,147 by 2030. The need for expanded cancer care services and support in this area is clearly growing. This is recognised by the Commonwealth Government who have labelled the city as an area of need when it comes to radiation services."
"Our new centre offers the latest, most cutting-edge technology available, to better target and treat cancer in the most effective way. This is something that local Tasmanian residents deserve."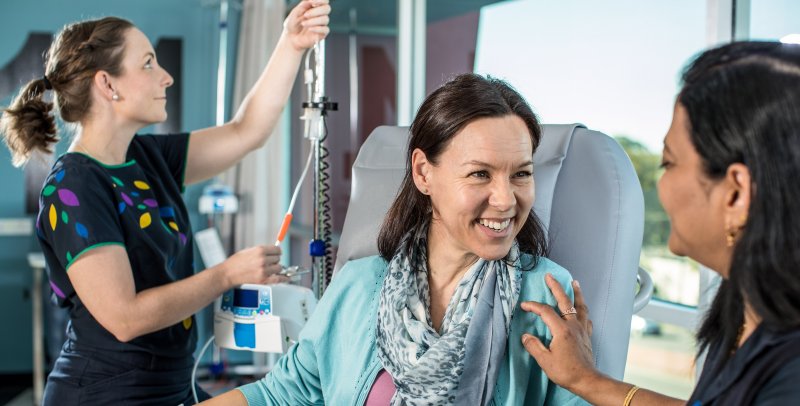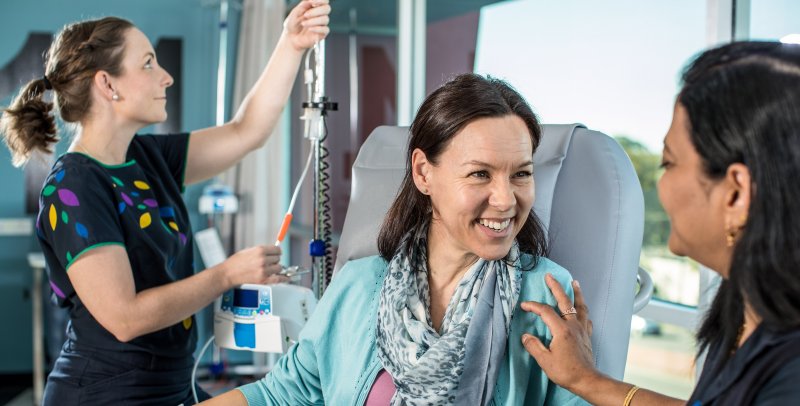 The comprehensive centre has the capacity to deliver more than 6,000 chemotherapy and blood disorder treatments and 18,000 radiation therapy treatments annually.
Hobart Private Hospital General Manager, John Amery, believes this centre will provide patients with the choice they are seeking.
"Cancer treatment can be an extremely stressful time for patients and their families. To be able to seamlessly transition from our surgical care to Icon's comprehensive cancer centre is something our patients and doctors want and need," Mr Amery said.
It is the second centre announced as part of the Healthscope and Icon Group partnership, which looks to improve access to radiation oncology services for patients across Australia.
In addition to this centre, Icon is set to open radiation oncology services at Healthscope's Gold Coast Private Hospital in June, with two new radiation oncology centres at Norwest Private Hospital, NSW, and John Fawkner Private Hospital, VIC, commencing the planning stage.
Managing Director and CEO of Healthscope, Robert Cooke, said the opening of the Hobart centre is representative of Healthscope's ongoing commitment to providing the best quality healthcare for its patients.
"Our partnership with Icon Group provides our patients with access to world's best practice oncology technology and treatments to support their treatment journey," Mr Cooke said.
"I am extremely proud that Healthscope continues to expand our oncology treatment offering across Australia, providing cancer patients with access to the highest standards of care, especially in those areas that need it most."
Icon Group's national partnership with Optimise Allied Health, will see the centre provide a comprehensive, multidisciplinary approach to supporting Tasmania's cancer patients.
Icon has invested $200 million in cancer care services across the nation, with their sights set on providing more Australians with exceptional care on their door step, supported by cutting-edge technology.