Icon opens Maitland's first radiation oncology service
Maitland's first radiation oncology service now open
A new, world-class cancer centre has opened its doors for the local community, with Icon Cancer Centre Maitland now providing the latest in cancer care on-site at Maitland Private Hospital. The centre is the first to offer radiation oncology services locally and is set to save local patients up to 80 hours of travel time on average during the course of their radiation therapy treatment.
Icon Cancer Centre Maitland is home to state-of-the-art radiation therapy technology including a Varian Truebeam linear accelerator and has the capacity to treat more than 900 people each year. The centre is committed to providing affordable care for all patients, with no private health insurance required for radiation therapy and up to 80-90% of costs covered by Medicare.
51-year-old Carla Bennett is thankful she can receive radiation therapy treatment for her breast cancer close to home as Icon Maitland's very first patient.
"I was first diagnosed with triple negative breast cancer in July of this year and have since undergone eight rounds of bi-weekly chemotherapy at Maitland Private Hospital. I'm really grateful to be able to receive my five weeks of daily radiation therapy treatment in the one location at Icon Maitland," Ms Bennett said.
"My care team have been so brilliant, to have a brand-new centre open with the latest technology and support from the same trusted team gives me the confidence that everything is going to be okay."
Previously, cancer patients in Maitland would face more than an hour of travel each day to and from Newcastle to access their cancer treatment.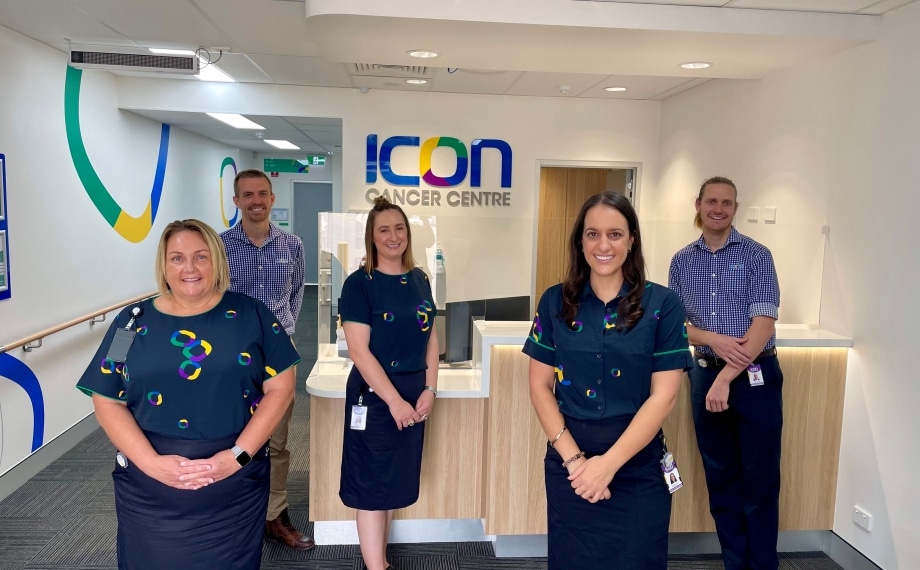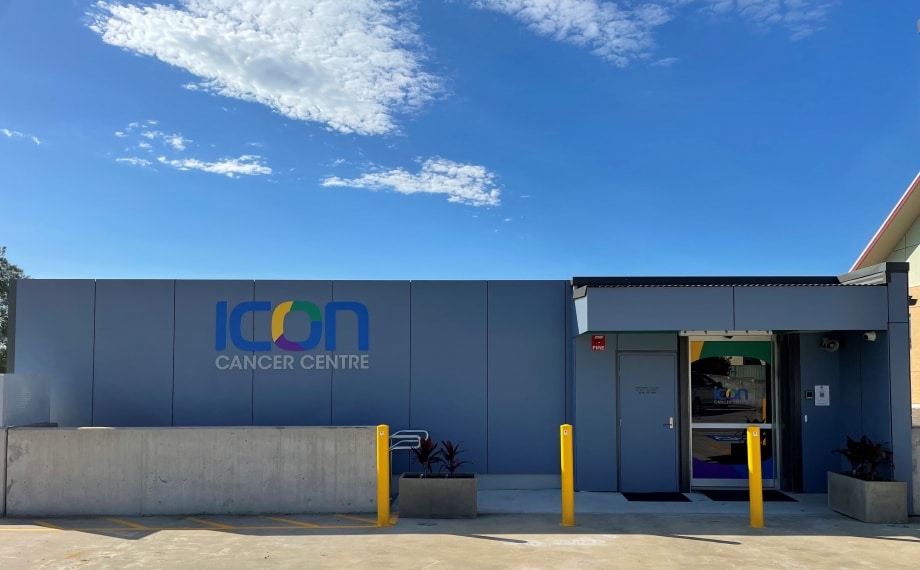 With the opening of Icon Cancer Centre Maitland, local patients will now avoid a combined 3,960 hours and 227,040 kms of travel each year – the equivalent of more than five trips around the world.
For Carla, receiving her radiation therapy at Icon Maitland means she can continue working throughout her treatment, without the impact of daily travel to and from Newcastle.
"To deal with peak hour traffic across five weeks would have been much more difficult, especially while trying to juggle work. I've used up all my sick leave during my chemotherapy treatment and travelling to Newcastle would have meant even more time off," Mrs Bennett said.
Radiation Oncologist at Icon Cancer Centre Maitland Dr Kate Martin welcomes the new centre and says the service will make a significant difference for current and future cancer patients, particularly with the cancer incidence in Maitland ranking higher than the Australian average.
"I was born and raised in Newcastle and have delivered cancer care to the local community throughout my career. The stress of travelling for treatment has become the norm for many of my patients, who have faced hours of travel throughout their treatment and the associated emotional and financial impact of this. To see these challenges become a thing of the past with the opening of Icon Maitland is a true privilege," Dr Martin said.
"It is a pleasure to work alongside my colleagues and the compassionate care team at Icon Maitland to provide truly integrated care to our patients and support them from diagnosis through to treatment and beyond. Through our location at Maitland Private Hospital, we are proud to work in partnership with the hospital's integrated cancer treatment services to ensure patients can access all aspects of multidisciplinary cancer care in the one location, including surgical oncology, medical oncology, haematology, pathology and supportive services."
Reflecting on her cancer journey, Carla is proud to see the new Icon Maitland centre benefit her community as cancer incidence in Maitland continues to grow.
"I grew up in smaller country towns and now living in a regional area, I know all too well the difference it can make to have care available that bit closer where you don't have to travel all the way into a major town or city. The worst thing is knowing you should be having treatment and can't easily access it," Mrs Bennett said.
"To have the option of avoiding travelling, especially when you're not feeling well, and the knowledge that I can get treated quickly and in a timely manner gives me peace of mind. Greater access to cancer care means more patients can be treated now and in the future."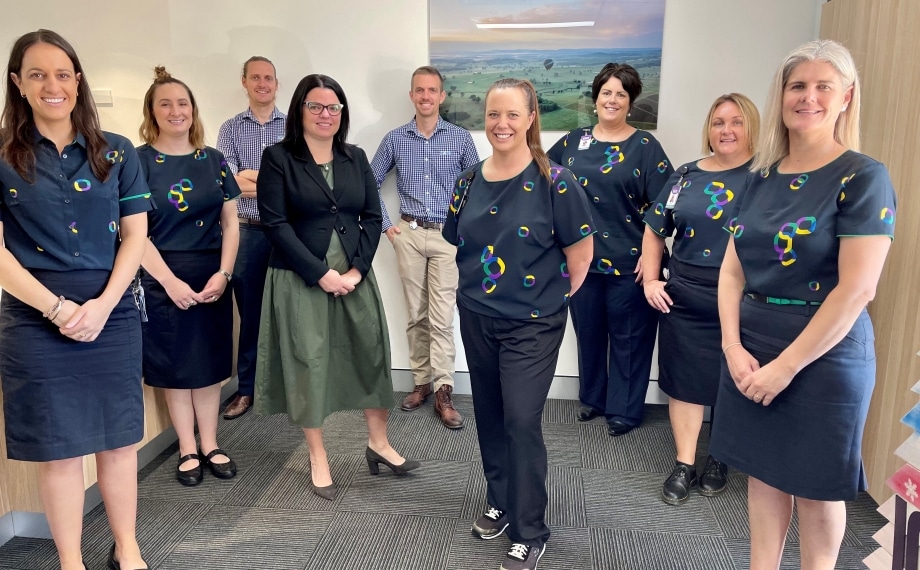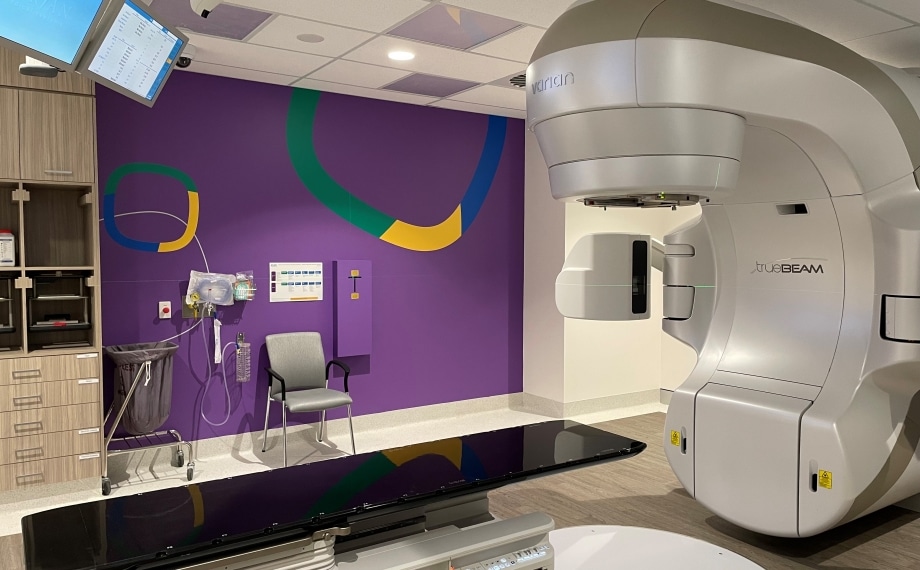 Icon Cancer Centre Maitland is part of Icon Group – Australia's largest dedicated provider of cancer care. The centre is Icon Group's fourth radiation oncology facility in New South Wales and offers precise and complex radiation therapy treatment for a wide range of cancer types, including stereotactic radiation therapy.
Free on-site parking is available, with access to allied health, support services and pharmacy co-located within Maitland Private Hospital.