Icon SOC takes out AustCham Singapore's Business Excellence Award 2019
Icon Group's Singapore business, Icon SOC has been recognised for their continual growth and business success, taking out the Business Excellence Award at AustCham Singapore's President's Lunch and Business Awards 2019.
The award recognises Singapore Australian businesses who have demonstrated scalability of business, continued growth, successful employee engagement and commitment to community and global impact.
Since becoming part of Icon Group three years ago, Icon SOC has grown from strength to strength. Previously, Singapore Oncology Consultants, the company has been led by a prominent cohort of specialists who have pioneered private medical oncology in Singapore since 2006. Now backed by an international knowledge-sharing network, Icon SOC has leveraged local Singaporean expertise alongside the Group's in-depth multidisciplinary experience in operating large scale cancer care centres to provide a truly holistic approach to cancer care.
Since 2016, Icon SOC has grown from four to seven clinics and introduced haematology and radiation oncology services in 2018, alongside attracting a new generation of specialists, going from six to twelve doctors. Now providing a truly comprehensive approach to care and establishing solid foundations for future growth, Icon SOC continues to position themselves as leaders within the Singaporean and ASEAN region.
"Over the past three years our Singapore business has seen unparalleled growth Icon SOC's strong foundations and deep local relationships has made Singapore an ideal regional hub for Icon Group's continual expansion across Asia, establishing a base to deliver more care, to more people. This award is further confirmation of our proven success and commitment to cancer patients," Icon Group CEO, Mark Middleton said.
Pictured: Prof Chris Rudd, Deputy VC and Head of Campus – James Cook University Singapore and Icon Group CEO, Mark Middleton accepting the James Cook University Business Excellence Award.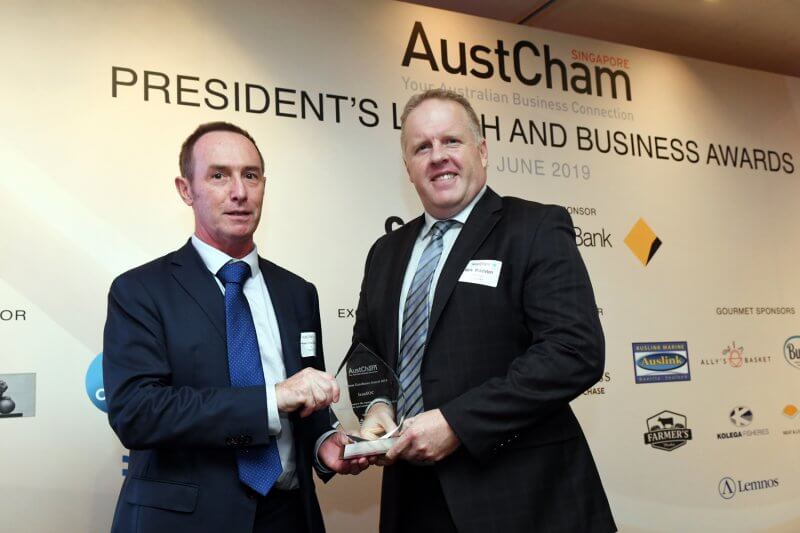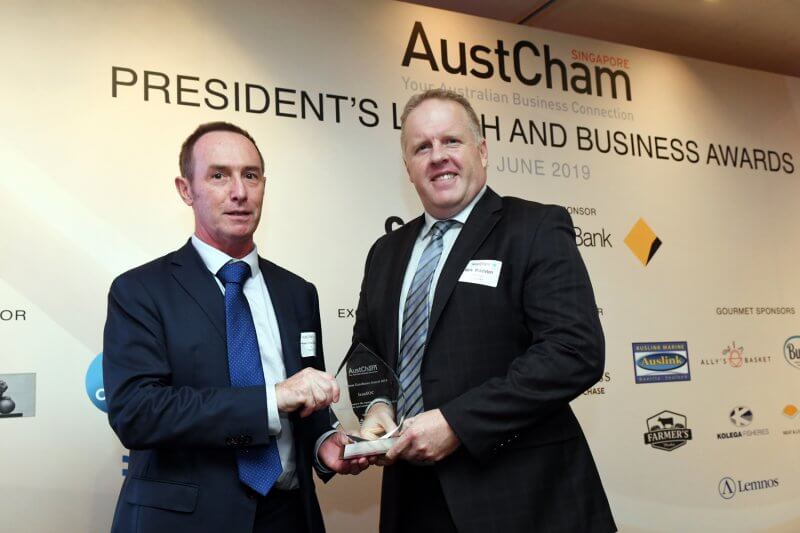 Through leveraging local relationships, Icon has also secured agreements with Vietnam's National Cancer Hospital (K Hospital) in Hanoi and Military 175 in Ho Chi Minh City that will see the development of large scale cancer care infrastructure, and implementation of international standards and technologies to deliver remote care where needed.
Icon SOC's capability and deep understanding of the local healthcare landscape will be critical in the delivery of these services into Vietnam that will help to address the region's growing cancer burden.
Icon SOC's belief that cancer care is more than treatment has been a critical point of difference. This has seen Icon SOC actively focussed in corporate and community cancer sponsorships, signing a three year MOU to support Singapore Cancer Society (SCS) to help make a positive impact on thousands of cancer patients, as well as continued support of Breast Cancer Foundation. These CSR activities are grounded in Icon SOC's commitment to making a difference within their local community.
Icon SOC CEO, Serena Wee says this recognition is a testament to the doctors and staff who continue to place patients at the centre.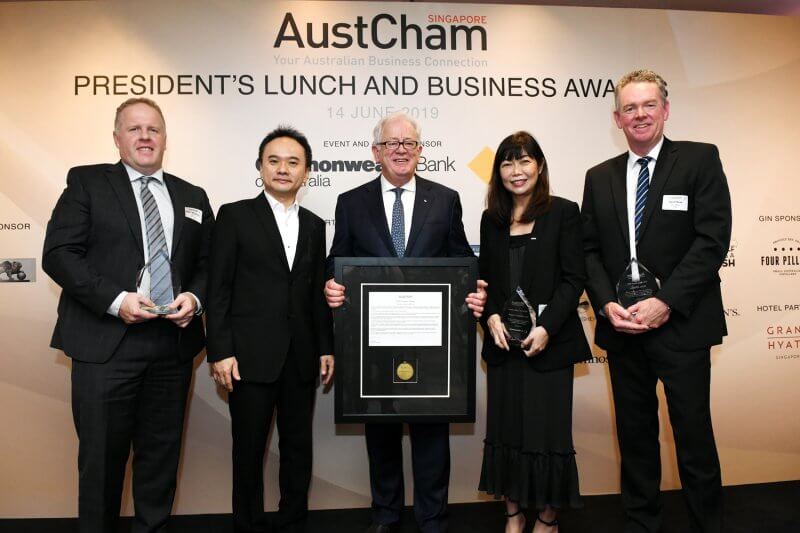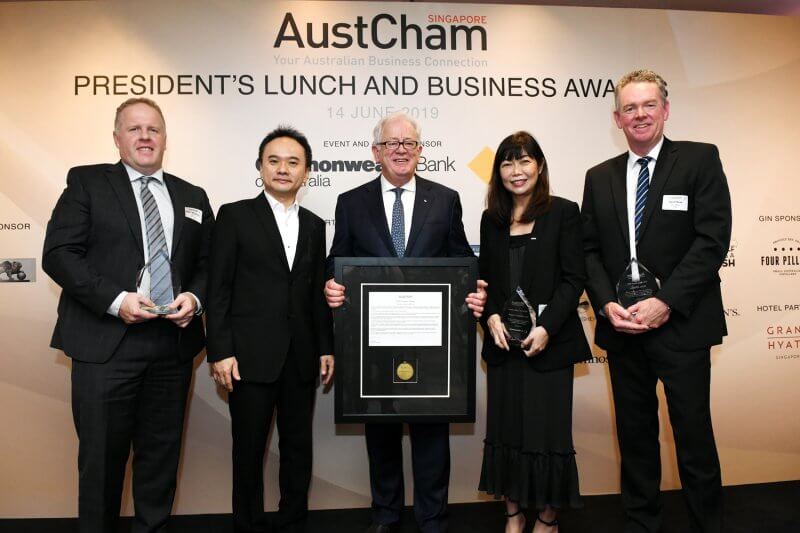 "I am so honoured to be accepting this business excellence award on behalf of everyone at Icon SOC. Our doctors, nurses and admin teams work tirelessly to provide the best possible care to our patients and their families. Our stability and continual growth not only in Singapore, but the surrounding regions is due to the experience of our teams and dedication to care," Serena said.
"We are continuing to drive forward quality cancer care and growth where services are needed. By investing in evidence-based treatments and technologies, and building upon deep-rooted relationships we are ready to tackle the growing cancer burden."
This achievement comes off the back of Icon SOC being consecutively awarded the "Oncology Service Provider of the Year" at the Global Health and Travel Awards.