Icon Group recognised in Fortune's Change the World 2019
Icon Group has been ranked 47th in Fortune Magazine's Change the World list. This list recognises companies that have had a positive social impact through their core business strategy. It measures social impact through durability of the company, degree of innovation and corporate integration of the effectiveness of a company's overall strategy across the organisation.
As a values driven company, Icon continues to make a lasting difference to cancer patients and their families. With comprehensive and well-established services in Australia, we are further expanding our reach into New Zealand and Asia, continuing to provide the best care possible, to as many people as possible, as close to home as possible. We are bringing cancer care to areas of unmet need and helping support patients and their families throughout their cancer diagnosis. By investing in the latest technologies and techniques, and looking at innovative ways to deliver care to more people, Icon is positioned to make a lasting difference to the growing global cancer burden.
Icon Group CEO, Mark Middleton said it is this clear vision that allows the company to grow from strength to strength.
"Through our innovative initiatives like telemedicine and remote radiation therapy planning, alongside partnering with companies who are well-established in their regions, we are breaking down barriers and addressing gaps in these markets to be able to bring world-class care to people in need," said Mark.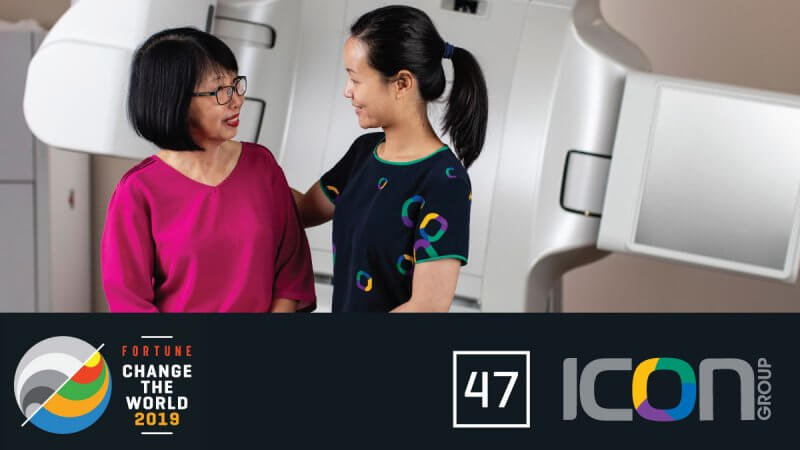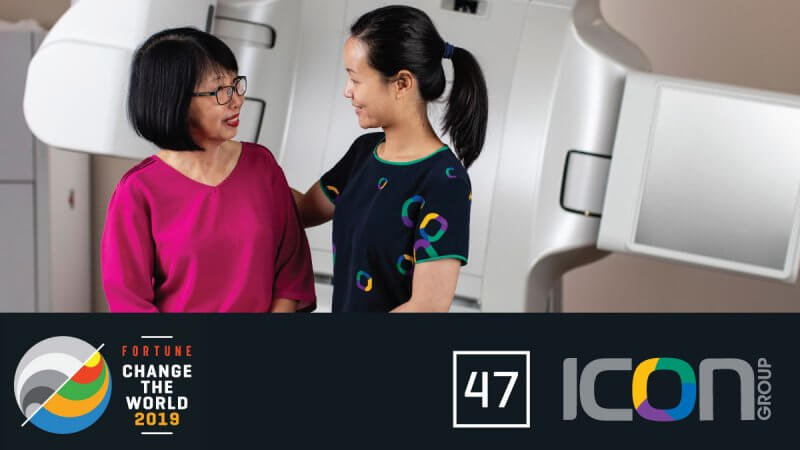 In Asia there is a shortage of skill and expertise across cancer care professionals.
Exporting Australian talent, using remote capabilities, and deploying robust clinical protocols and education, Icon is able to not only deliver a quality service but also upskill local teams and increase the quality of care across the region.
Icon recently signed deals with China's Sanbo Hospital Group and United Family Healthcare Group to deliver radiation oncology services in their existing hospitals.
We continue to mature in ASEAN, with seven established clinics in Singapore and the recent announcement to build and manage an integrated cancer centre at Mount Alvernia Hospital that will bring together medical oncology, haematology and radiation oncology.
"Being listed in Fortune's Change the World list is a real honour. We are thrilled to be among good company all working toward changing the world," said Mark.