Icon Group participates in a wide variety of clinical trials and research projects ranging from global, multi-centre, commercially-sponsored clinical trials of experimental agents, to studies developed by Icon staff, doctors and visiting medical officers (VMOs) to better understand, treat, or alleviate the diagnosis, symptoms or concerns of patients with cancer and blood disorders.
Research at Icon Group facilitates:
Direct access to clinical trials for patients as close to home as possible
Trial management and delivery with Australia's largest private provider of cancer clinical trials
Coverage across Australian cancer centres
Specialised facilities with cutting-edge technologies
Passionate clinicians and a commitment to an innovative research-oriented environment
Icon Group provides clinical trial sponsors with a comprehensive site management service, which allows access to multiple sites under a single ethics submission and governance structure including one contract, one budget and one indemnity. This increases efficiencies and improves study start-up timelines.
Icon Group is committed to the highest research standards and our dedicated Quality team ensures compliance with Good Clinical Practice (GCP), the TGA Clinical Trials Handbook, the NHMRC National Statement and all applicable national and international guidelines.
Icon's Quality Management System, standard operating procedures (SOPs) and policies are implemented uniformly across each Icon Cancer Centre, ensuring standardised management of clinical trials. Icon provides ongoing comprehensive training and education to the research teams to ensure they continue to deliver consistently high standards.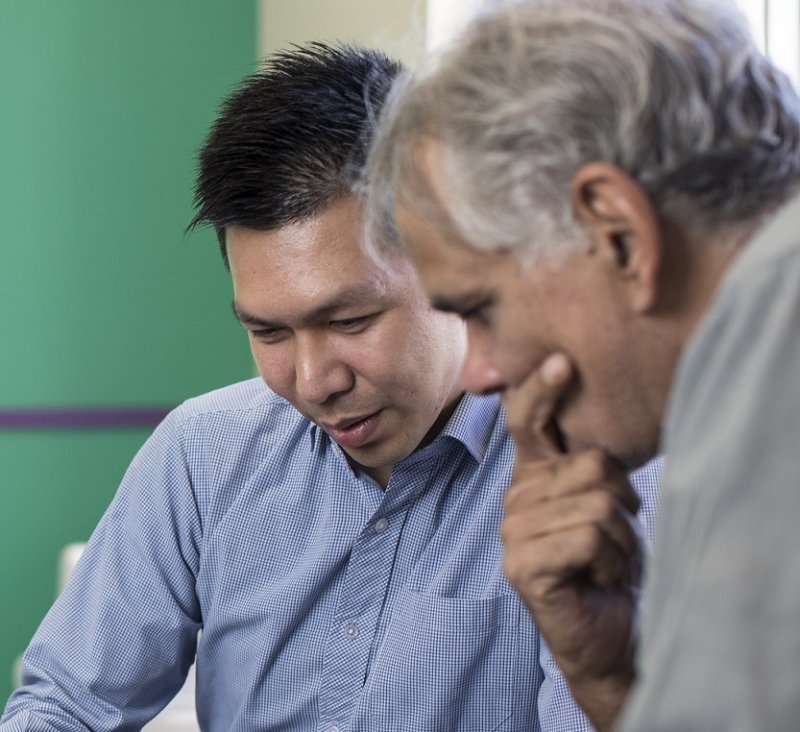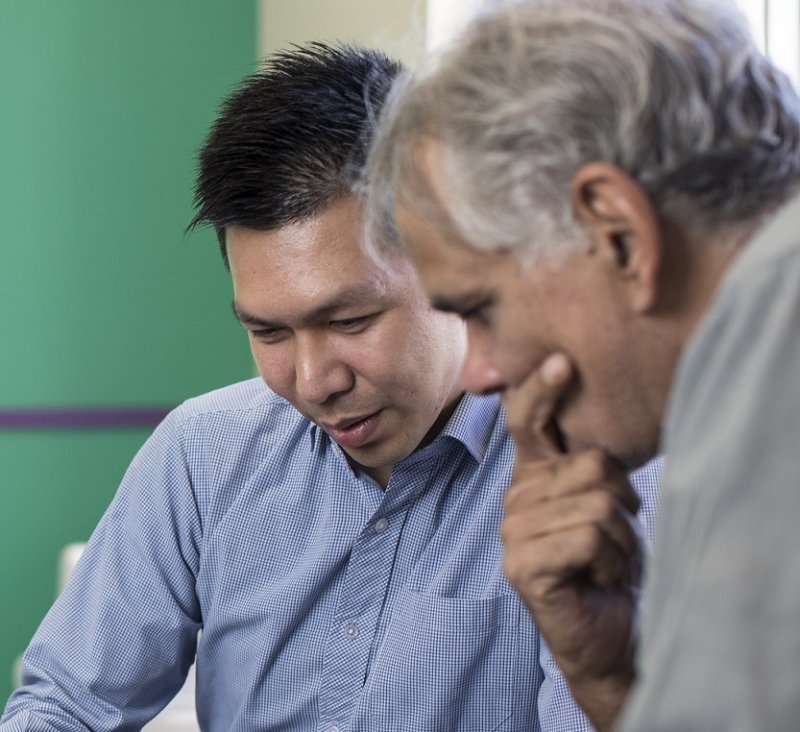 Icon Group is proud to export Australian clinical expertise, alongside in-depth local knowledge and investment in innovative new technologies, to continue to deliver the best care possible, to as many people as possible, as close to home as possible across the globe.
Making a difference in reducing the global cancer burden is a collaborative effort and Icon Group are committed to continuing to extend our research partnerships and activities by partnering with new organisations who share common values in order to play a leading role in changing the face of cancer care.
Working with Icon Group offers a number of benefits including:
Centralised and timely data management and query resolution services
Advice for support of investigator-driven research opportunities
Coordination of new study protocol review by the investigator group
Completion of feasibility assessments for new study protocols
Evaluation of research proposals at Research Committees
Collection and maintenance of documentation
Facilitation of ethical and research governance approvals
Research budget assessment and single contract negotiation
Entry and oversight of the protocol on the Clinical Trial Management System
Financial management and revenue recovery for the protocol
If you would like to work with us to deliver national and international clinical research trials, please email research@icon.team
IITs being conducted across Icon Group are sponsored by Icon Cancer Foundation, a not-for-profit organisation whose mission is to promote, initiate and support clinical trials and research, striving towards a brighter future for cancer patients and communities. The group conducts unique investigator led trials in all oncology disciplines including medical oncology, haematology, radiation oncology, as well as pharmacy, nursing and medical physicist led trials. Icon Cancer Foundation are supported by the research team at Icon Group to develop, support and manage IITs across the global network.
Icon Group is proud to work with over 200 collaborators including Contract Research Organisations (CROs), commercial and non-commercial organisations (including the pharmaceutical industry, hospitals, and universities), industry vendors and service providers.
Clinical Oncology Society of Australia (COSA)
Icon collaborated with COSA for their Annual Scientific Meeting through facilitation of the Pre- Conference Workshop 'Tele-trials, the new norm?'. In line with the virtual theme the workshop was also made available via Icon's digital platforms to participants around the world. This split presentation model provided opportunities to a wide variety of industry partners and participants to gain the most out of these resources in a platform that works for them.
The University of Queensland (UQ) and Queensland University of Technology (QUT)
Icon continues to collaborate with leading Queensland universities, UQ and QUT to provide work-integrated learning placements to undergraduate students interested in pursuing a career in research.
Varian Medical Systems
Icon Group are proud to have a global partnership with radiation oncology industry leaders, Varian Medical Systems (Varian). This partnership has extended to research with the intention to establish an improved process for identification, prioritisation and support of Icon Investigator-Initiated projects that align with Varian's values and vision to further advance radiation therapy techniques.
Wesley Medical Research
Icon and Wesley Medical Research (in Queensland) have a longstanding relationship and are currently collaborating on a retrospective analysis of survival outcomes following autologous haematopoietic stem cell transplantation (ASCT) in the private sector. Icon Cancer Centre performs the highest number of ASCT in Australasia with most transplants performed at The Wesley Hospital. This analysis will audit survival outcomes post-ASCT performed at Icon Cancer Centre, including the development of a comprehensive database to ensure the high quality of clinical outcomes.