Icon Group's emerging leader - and newest mum
Ashley Nicholson says that in three years with Icon Group, she's experienced more professional development than at all her previous workplaces combined. She's also found a purpose she believes in.
Now on the cusp of returning from maternity leave after welcoming her first child, Ashley is looking forward to refining her leadership skills at Icon Group.
"Everyone is touched by cancer in one way or another. It's so rewarding to give those affected by cancer a voice – because it's the voice of all of us."
Ashley first came across the health sector while working at a retirement village as a university student in New Zealand. Her positive experience at the retirement village, coupled with a series of impersonal work experiences, highlighted a non-negotiable factor when selecting her employer; she had to feel connected to the organisation's purpose. This realisation set her on a career path in medical marketing across New Zealand and Australia. She's worked in retail health, hospital and cancer care; every role a step more challenging and powerful than before.
"After working in the retirement village, I didn't want to lose my connection to healthcare services. I couldn't do my job if I didn't genuinely believe in our cause. Medical marketing is about people's quality of life, their health and guiding them to find hope. It really matters."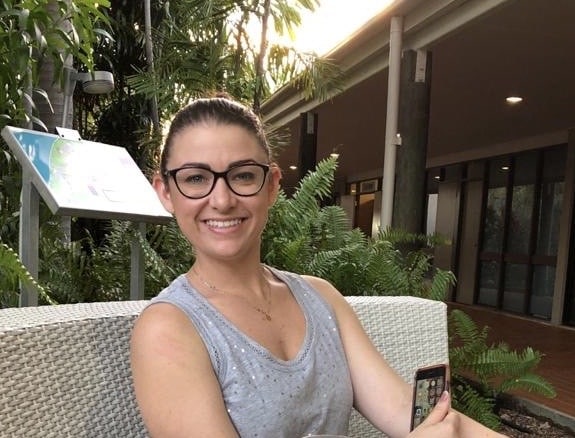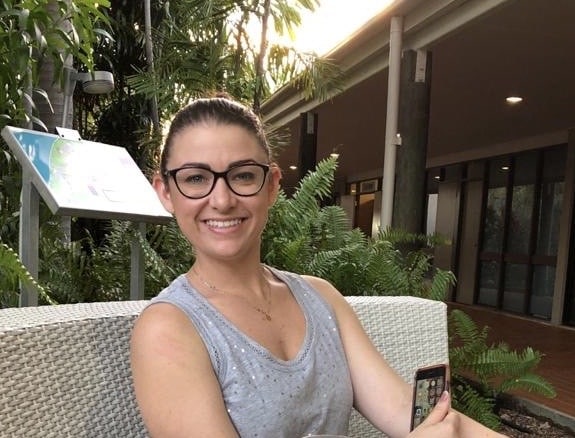 Connection and drive
Like so many, Ashley has been affected by cancer. Within six weeks of joining Icon in 2017, Ashley's grandmother was diagnosed with the disease.
"My grandmother was the first person in my life who was touched by cancer. I'd just started at Icon Group, and I felt surrounded by it. My leader supported me to work from New Zealand to be with her and my family. At other companies, I would have had to leave – I wouldn't have been able to travel between the two countries to care for her. Icon Group has been there for me in my personal life from day one."
Three years on, Ashley and her team of three are responsible for our marketing across Icon's cancer care division in Australia and New Zealand. The team plans and delivers marketing campaigns to help referring specialists and patients to understand the work of Icon and get the information they need at the time they need it.
"At Icon, there are so many people doing amazing work. I love that we get to amplify this care, and guide patients and specialists to the help and support they need. I'm privileged to be in this position."
Growth and opportunity at Icon Group
Over the last three years, Ashley says she's had the opportunity to accelerate her career in health marketing like never before.
"I've had access to more professional development than at all the other companies I've worked for, combined. I've had three roles here in three years. The opportunities have been amazing."
"Icon Group takes the time to develop you. It's not about being promoted for the sake of a new title."
In particular, Ashley points to our bi-annual senior leaders conference where all divisions across the Group present.
"Our CEO Mark ensures that it's not just the executives who speak – I've had the chance to present along with other new or emerging leaders. That chance really gives you confidence that Icon's executives value your contribution."
"Icon's values don't just flow through to patient care – they genuinely believe in developing people to deliver on our mission."
One program that illustrates Icon Group's commitment to its people, Ashley shares, is the annual Founders Forum. It's a one-year leadership course run by Icon's founders for twelve people identified as emerging leaders.
"I was lucky to be chosen for Icon's inaugural Founders Forum in 2019. Our executives don't want to lose that entrepreneur DNA that flows through the company."
"You're guided to reach your full potential in a variety of ways; from the support of a leadership coach who helps you to develop the mindset to lead, meeting with the other participants in group forums and working with a smaller group on a real-world project to present at the end of the year."
Working in a team of three people with very different strengths, Ashley and her colleagues assessed the practicality of incorporating wearable tools into clinical practice at Icon.
"I knew that digital healthcare had the potential to bring great comfort to patients and redefine our patient experience."
"But to develop a pathway that Icon could follow to adopt wearables within a clinical setting definitely pushed me out of my marketing comfort zone. It was a significant learning curve and I feel incredibly grateful for the mentoring from everyone involved. The Forum made me really appreciate that Icon ticks all the boxes for me in what I'm looking for in a company – mentoring, cross collaboration with talented colleagues and exposure to learn from the Group's leaders."
Ashley's involvement in the forum in 2019 continues to empower her today.
"I wanted to be involved for the chance to work with twelve future leaders of Icon who I wouldn't otherwise work with in my daily role. Those relationships are so important. I still collaborate with other participants regularly. I feel very much part of this graduate cohort – I can pick up the phone and tap into these relationships to get a different perspective or develop an idea. I feel so connected."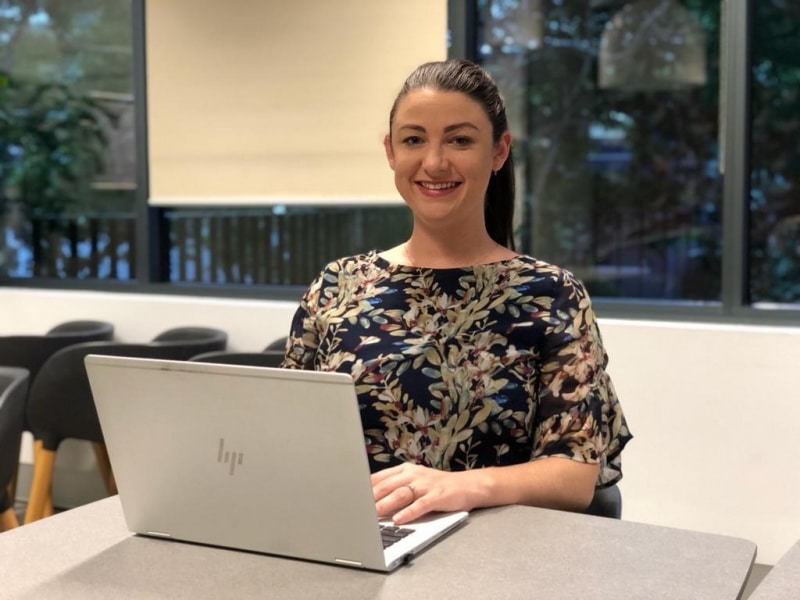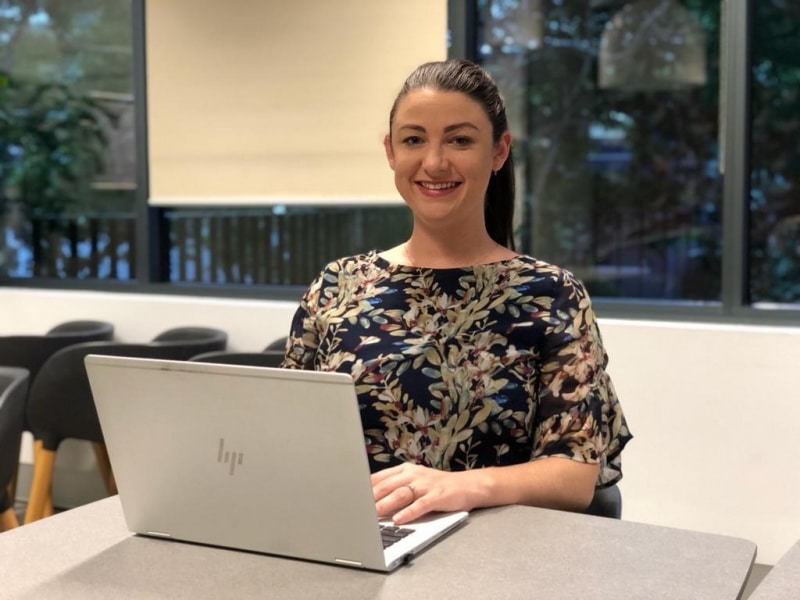 Up and up
About to return from maternity leave, Ashley is looking forward to stepping up in her career.
"For many people, going on maternity leave at this point in your career would be scary. I've worked for ten years to get to this point. But because I'm with Icon, I don't feel I'll lose anything by taking the time to be with my family. I trust Icon Group to continue to challenge and develop me when I return. But you need to work to prove yourself. When you work hard, opportunities will come – whether it be a new role, a project or a program like the Founders Forum. I'm excited for the future."