Icon Cancer Centre donates $50,000 for regional cancer patients
Regional cancer charity receives $50,000 boost for patients as Maitland's first radiation oncology service approaches opening
Australia's largest cancer care provider has announced a $50,000 donation to local cancer charity Can Assist. The pledge is part of Icon Cancer Centre's commitment to increase access to comprehensive cancer services closer to home, ahead of opening Maitland's first radiation oncology centre.
The cancer incidence in Maitland ranks higher than the Australian average, with more than 6,215 people diagnosed with cancer each year in the Hunter New England Local Health District alone. Further, nearly one in six (14%) cancer patients in New South Wales who would benefit from radiation therapy face accessibility barriers to existing services.
Icon Cancer Centre Australia CEO Paul Fenton says the donation is just one way Icon are showing their support for the local community in reducing, where possible, the devastating impact of a cancer diagnosis.
"This donation will support Can Assist in our shared mission to provide equitable access to cancer care and support services for cancer patients in country NSW. Without any radiation oncology services available in the area to date, we recognise the emotional and financial impact experienced when accessing cancer care. No patient should face the decision of forgoing cancer treatment because they are unable to access it. We are very proud to help lighten the load for cancer patients and their loved ones during this difficult time through providing greater resources, treatment options and funding for the local region," Mr Fenton said.
"With the opening of Maitland's first radiation oncology service in a matter of weeks, and alongside the important work of Can Assist, we are dedicated to ensuring that no patient needs to travel away from home and leave their support network to access the care they need."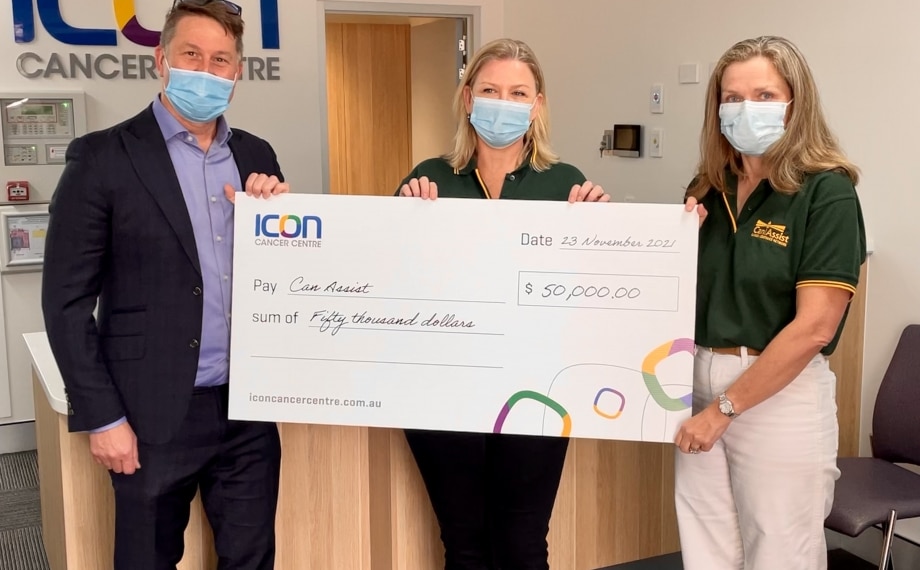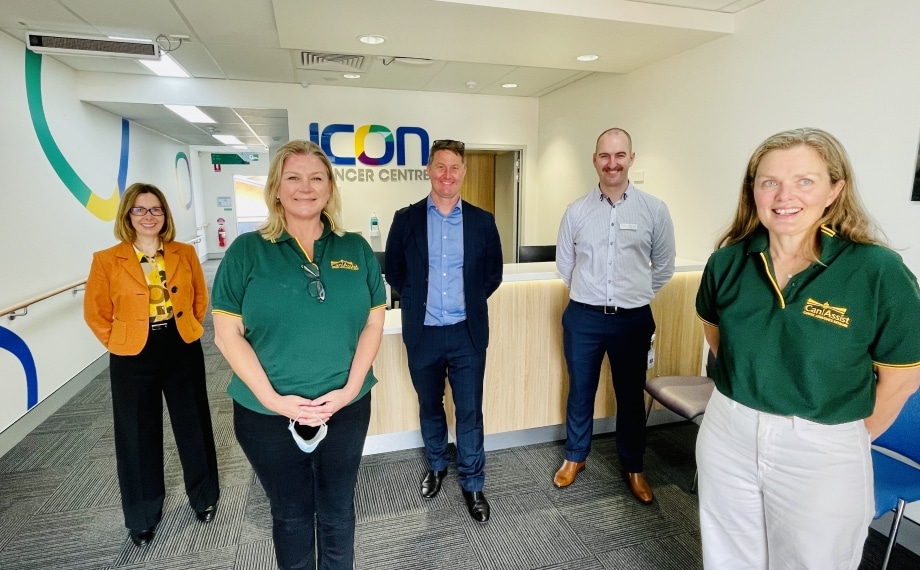 To support men and women diagnosed with cancer across rural and regional New South Wales, Can Assist provide accommodation, financial assistance and practical support for people with cancer. Can Assist Executive Director Emma Phillips says Icon Cancer Centre's donation, in addition to Icon's annual donation of $30,000 to Can Assist through Icon Group's chemotherapy compounding division Slade Health, will make a significant difference for regional patients and their families.
"At Can Assist we believe all NSW residents should have equitable access to cancer treatment regardless of postcode. Our services are available to anyone in need in country NSW and delivered by our 3,000 community-based volunteer network. We have worked proudly with Icon in the past and are delighted to expand this partnership with Icon Cancer Centre to benefit the many people affected by cancer in New South Wales, particularly after a year where fundraising has been enormously difficult. This generous donation will support the work of our branch volunteers and allow us to continue to provide hope to people living with cancer across the region, as we have done for 66 years," Ms Phillips said.
The opening of Icon Cancer Centre Maitland will save local patients 80 hours of travel time on average throughout the course of their radiation therapy treatment, with the centre set to open its doors in early December of this year.
Maitland Private Hospital CEO Peter Cizzio says Maitland Integrated Cancer Services, together with Icon Cancer Centre Maitland, will broaden the oncology services available in the region to support cancer patients both in Maitland and the wider Hunter Valley region to access every aspect of their cancer care within the one location.
"We look forward to working hand-in-hand with Icon Cancer Centre to support cancer patients to access all aspects of their care on-site at Maitland Private Hospital. With the establishment of Icon's radiation oncology service we are now able to offer the community a truly comprehensive service in one location, including chemotherapy, radiation therapy, surgery, intensive care, infusions, rehabilitation, palliative care, pathology, imaging and consulting," Mr Cizzio said.
Conveniently located within Maitland Private Hospital, Icon Cancer Centre Maitland is part of Icon Group – Australia's largest dedicated provider of cancer care. The centre will feature cutting-edge radiation therapy technology including an advanced Varian TrueBeam® linear accelerator, with the capacity to treat over 900 new courses of radiation therapy each year. Patients do not require private health insurance to receive radiation therapy treatments, with up to 80-90% of costs reimbursed by Medicare. The centre will also provide access to allied health, support services and pharmacy.