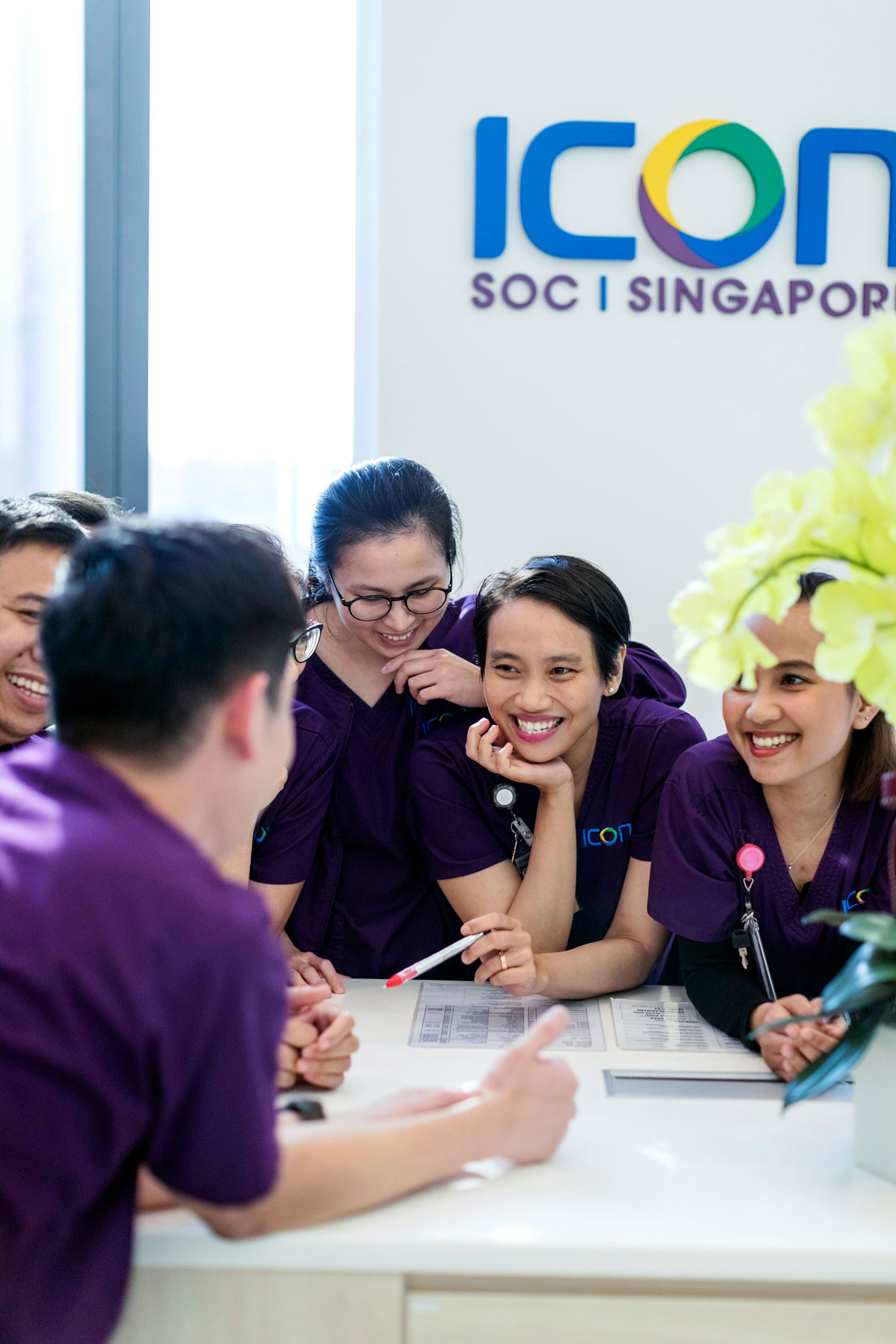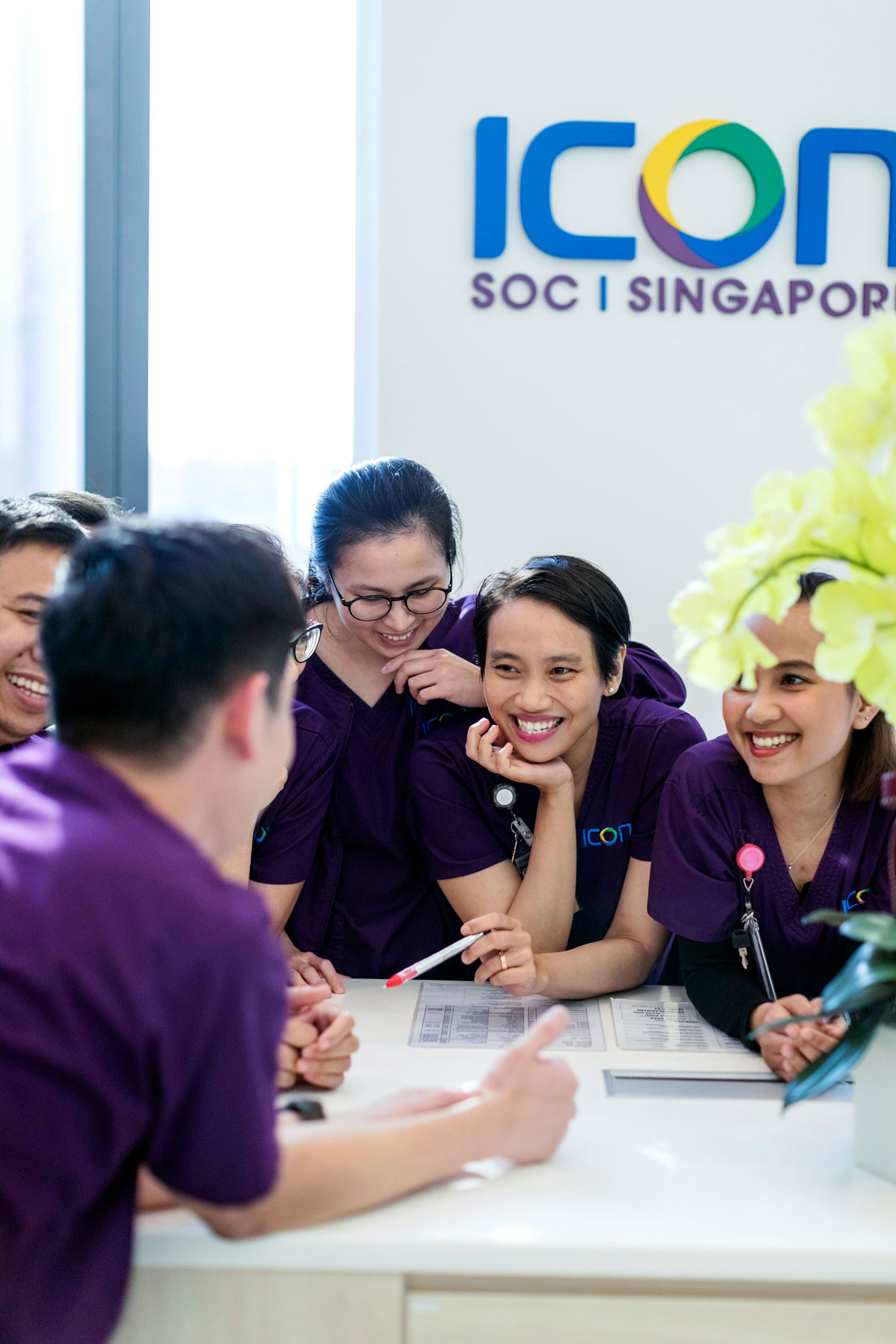 Our Values
A team who is values-led and purpose-driven.
Icon's belief in nurturing and empowering individuals and teams to deliver the best possible patient care starts at the top and flows through every business and leader.
We want our people to feel valued and make our patients, whether they are directly in front of us or at the end of the service we provide, feel equally as valued.
Every member of Icon has a responsibility to model our Iconic values every day, making positive choices using the values as a guide.
Our values
Energy
Bringing a positive energy to everything we do
Innovate
Finding new and better ways of doing what we do
Connect
Building and maintaining relationships with our patients and customers
On-Purpose
Doing everything with the aim to deliver exceptional healthcare
Nurture
Caring for patients and their families during the most challenging of times
Our commitment to equity
Reconciliation Action Plan
As part of our values-driven culture, Icon Group is proudly committed to equity of access. Our people are encouraged to develop knowledge of Indigenous health issues and embrace cultural competency in their day to day roles. In November 2016, Icon Group launched our Reconciliation Action Plan [REFLECT] which demonstrates our public commitment to improving the health outcomes of Indigenous Australians and continually striving to 'Close the Gap' in health.
Workplace Gender Equality Agency reporting
The Workplace Gender Equality Agency is an Australian Government statutory agency that promotes and improves workplace gender equality and administers the Workplace Gender Equality Act 2012 (Act).
The main goals of the Act are to:
Promote and improve workplace gender equality, including equal remuneration
Promote consultation between employers and employees about workplace gender equality
Recognise women's disadvantage in the workplace and help employers remove barriers
Encourage employers to end gender discrimination
Boost Australian business productivity and competitiveness by advancing workplace gender equality
Progress has been made in recent decades in Australia and globally towards these goals however there is still a gender gap, predominantly with earnings, career advancements and retirement/superannuation savings.
As a relevant reporting employer, Icon Group reports on Gender Equality each year for our business entities. As a Group, we are committed to striving for workplace gender equality ensuring that our employees are able to access and enjoy the same rewards, resources and opportunities regardless of their gender. These reports are provided for the 2021-2022 reporting year for your review. Any comments can be addressed to WGEAreporting@iconcore.com.au
Modern Slavery Statement
At Icon Group, we acknowledge that modern slavery is one of the world's largest and most complex human rights issues and are committed to prioritising the health, safety and wellbeing of our people and stakeholders, including people working directly or indirectly within our supply chains.
This statement, pursuant the Australian Modern Slavery Act 2018 (Cth), sets out the actions Icon Group has taken to address modern slavery risks in our business and supply chain over the financial year ending 30 June 2021, and outlines the current and ongoing activities we have committed to in order to identify, assess and remedy risks relating to modern slavery in our business and supply chain. Read the full statement below: