Icon Cancer Centre opens in Rockingham
Today, the new Icon Cancer Centre was officially opened in Rockingham by Western Australia Premier Mark McGowan that will bring all aspects of cancer under one roof, from chemotherapy to radiation therapy, treatment for blood disorders and PET-CT services.
Icon has opened the centre in Rockingham to further their mission to bring the best cancer care and technologies to people outside of metropolitan areas.
People fighting cancer often require treatment for many months and have had to travel long distances while undergoing these treatments, which can have an enormous impact – not only on the patient, but the patient's family and friends. The centre will ensure local people affected by cancer can now receive comprehensive care close to home.
For 29-year-old local resident, Nikki McAteer who was diagnosed with rectal cancer last month, the new centre provides a welcome relief.
"As a mother of three young children, one of my biggest concerns was if I'd be able to manage my life and my family without disrupting it too much. I lost my mum to breast cancer when I was only 23. When I think back to that time, she had to travel hours to go to her appointments for treatment, which must have been draining physically and mentally, and ultimately had an impact on her time with us," said Mrs McAteer.
"I feel so lucky that all my care is based here in Rockingham with everything I need within a 15-minute drive. It means I can still drop the kids off at school, have my treatment, continue working, and be here with my family."
The site includes a 15-chair private day oncology with the capacity to deliver more than 11,000 chemotherapy and blood disorder treatments annually; one linear accelerator, the machine that delivers radiation therapy treatment that will have the capacity to deliver 9,000 of radiation therapy treatments every year.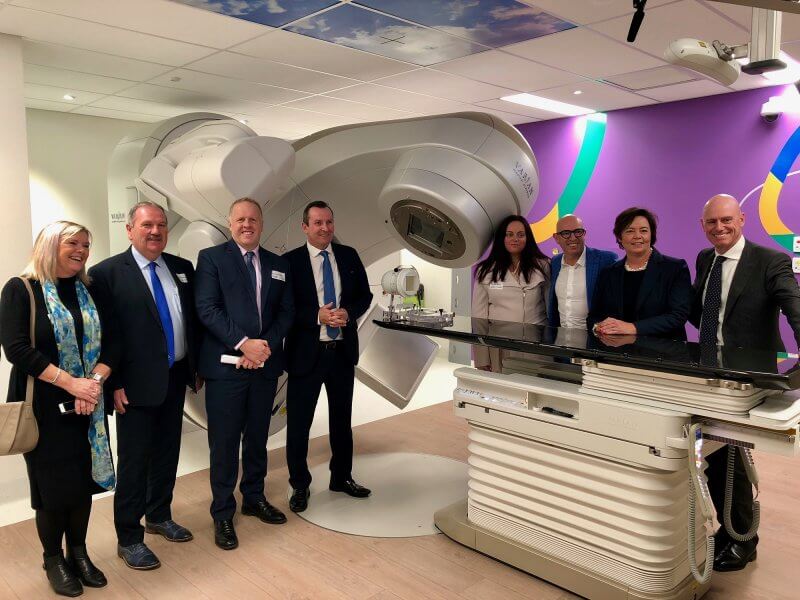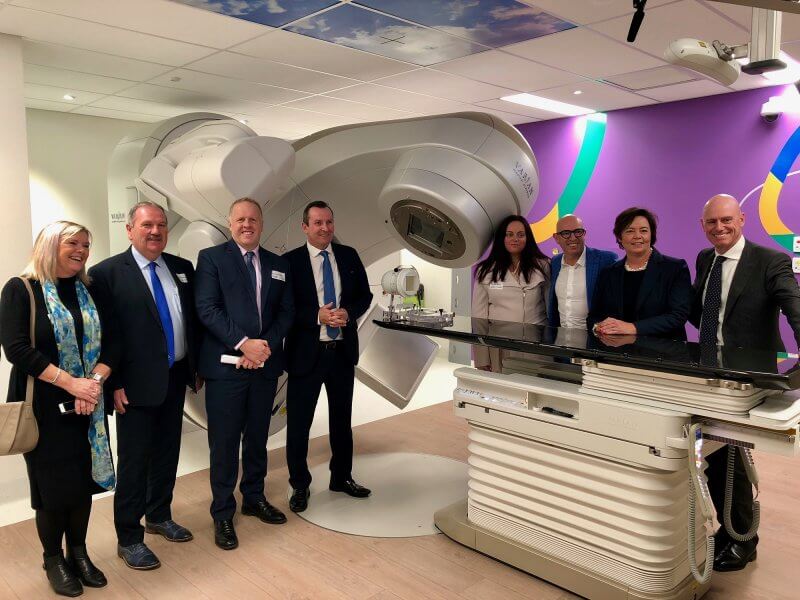 The centre also has the capacity for an additional linear accelerator to treat more people into the future. Patients do not require private health insurance to receive radiation therapy treatments, with up to 80-90% of costs reimbursed by Medicare. Alongside this, the centre offers chemotherapy and treatment for blood disorders for privately insured patients with no gap on private in-patient treatments.
"Comprehensive cancer care plays an important role in best practice cancer treatment. We're proud to offer a single, unified team of local clinicians who work together to ensure every step of the patient's experience is timely, seamless and exceptional," said Mr Mark Middleton, Icon Group CEO. "We are bringing the latest treatment technology to this region, the likes of which you will see in state-of-the-art facilities across the world, and we believe this will make a huge difference to local patients and their families for many years to come."
The site also includes imaging services delivered by Qscan. "Our focus is to bring premium technology to cancer patients living in the local area. The PET-CT technology installed has significant clinical benefits for early detection of cancer and unparalleled image quality that brings Rockingham on par with the major oncology hubs in Australia including Perth and Sydney," said Dr Mark Burgin, Executive Radiologist from Qscan.
Cancer is an important issue within the community with 1,173 local people living with the condition. Furthermore, the cancer burden is expected to increase in Rockingham by 70% before 2030 due to increased incidence of cancer, the local population increasing at double the national rate and an ageing population.
The local community's access to treatment options, such as a local radiation oncology-based cancer centre, will be important in meeting this need. Currently there is demand for at least two linear accelerators within Rockingham Catchment at present, with the expected need for at least four linear accelerators by 2030.
One of the radiation therapy bunkers in the Icon Cancer Centre has been named in honour of Professor Barry Marshall, renowned Western Australian born gastroenterologist who is a Nobel Prize winner and has made significant contributions to healthcare. The site has access to allied health services, free parking and no wait list for treatment or consultation.