Icon Group and Mackay Base Hospital announce specialist prostate cancer nurse
Mackay prostate cancer patients to benefit from specialist support with introduction of local prostate cancer nurse
Local men with prostate cancer and their families will soon have access to a greater level of support throughout their cancer treatment, following the introduction of a prostate cancer specialist nurse at Icon Cancer Centre Mackay and Mackay Base Hospital under the Federal Government's Prostate Cancer Nurses Program.
The nurse will work across cancer treatment, surgical and perioperative services at Icon Cancer Centre Mackay and Mackay Base Hospital to support prostate cancer patients in all areas of their care, from diagnosis through to treatment and beyond.
This comes following an investment of $23 million by the Government to expand the Prostate Cancer Nurses Program through the Prostate Cancer Foundation of Australia, with nurses to be employed at 24 health services or cancer centres across the country.
Icon Group Medical Director and Mackay Haematologist, Dr Ian Irving says the nurse will play an important role for men with prostate cancer and their families. This includes providing patients with ongoing support during their treatment to navigate available services, manage treatment-related side effects and access reliable information about their cancer.
"We are proud to work in partnership with the Mackay Base Hospital and Prostate Cancer Foundation of Australia to ensure the Mackay community can access the best possible care, closer to home. A cancer diagnosis is a difficult and emotional time and that is why we are committed to making a difference to every patient who comes through our doors," Dr Irving said.
"Research has found that men often don't seek support following a prostate cancer diagnosis, which is a time when they need it most. Our prostate cancer nurse will help make this challenging experience easier for these men and their loved ones by supporting their individual needs with personalised care, wherever they are in their cancer journey."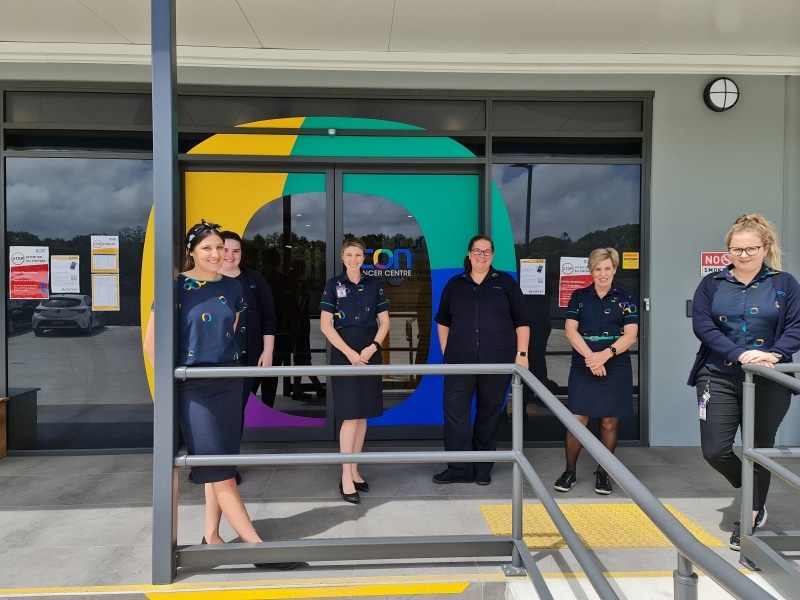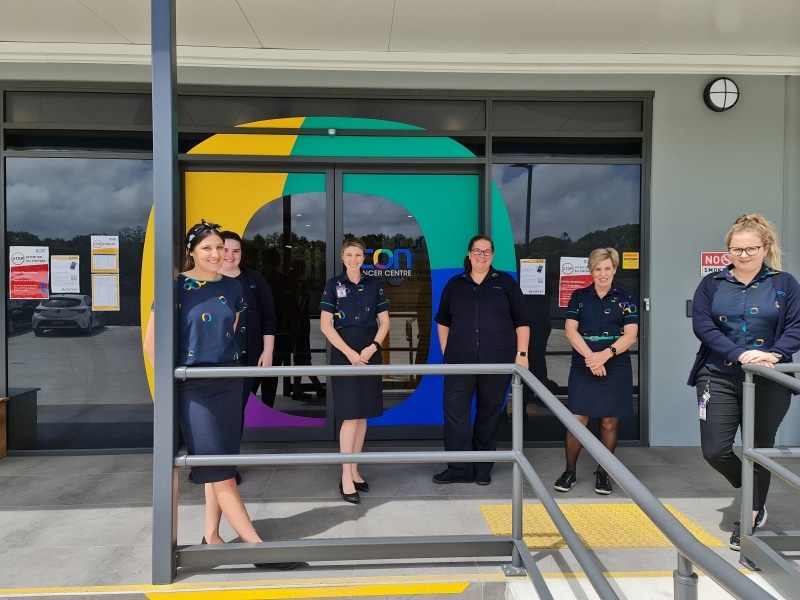 PCFA CEO, Professor Jeff Dunn AO, commended Icon Cancer Centre and Mackay Base Hospital for delivering personalised care for Mackay men and families impacted by prostate cancer.
"About one in five men with prostate cancer experience long-term anxiety and depression and some will have an increased risk of suicide, although few seek support for their mental health needs," he said.
"We're proud to partner with Icon Cancer Centre and Mackay Base Hospital to fund a new Specialist Nurse who can provide personalised guidance, care and support."
Mackay Hospital and Health Service welcomes the shared addition of a prostate cancer Clinical Nurse Specialist at Mackay Base Hospital.
From the point of diagnosis, the nurse will provide education and information about treatment plans, how to access services both in the hospital and community and be an ongoing point of contact and support for men and families.
"We are delighted to share this position with our partners in healthcare and it will ensure that people affected by prostate cancer have a smoother journey as they progress from diagnosis to treatment and recovery," Mackay Hospital and Health Service Chief Executive Jo Whitehead said.
"This guiding hand will lighten the load of patients and their loved ones. We know that good support and connection to information and services is as important as the medical treatment."
PCFA's Director of Nursing Programs, Sally Sara, said Icon Cancer Centre and Mackay Base Hospital's commitment would vastly improve the support on offer to Mackay men and families impacted by the disease.
"It's common for patients to struggle with understanding their treatment options and many are unable to access evidence-based information about the pros and cons of surgery, chemotherapy, and radiation treatment or hormonal therapy," she said.
"Our new specialist nurse will be a wonderful addition to the Icon Cancer Centre and Mackay Base Hospital team, giving local men much greater confidence that they can navigate the challenges of prostate cancer with all the support they need."
Forecasts suggest by 2040 there will be 372 000 men living with or beyond prostate cancer in Australia, representing a 68 per cent increase from 220 000 today and the greatest number of men or women diagnosed with any single cancer.
In support of these men and the wider community, Icon Cancer Centre Mackay have proudly provided exceptional and affordable cancer care with no wait list since opening in 2018, including chemotherapy, radiation therapy and treatment for blood disorders.
The centre is committed to offering the latest, cutting-edge technology available to better target and treat cancer in the most effective way while saving patients from travelling long distances to access the care they need.