Icon Group first to bring world-leading radiation technology to Australia, unlocking a new era in cancer treatment
Icon becomes first in Southern Hemisphere to deliver AI treatment using Varian's Ethos therapy
A Sydney patient has become the first person in the Southern Hemisphere to be treated with game-changing radiation therapy that personalises cancer care using Adaptive Intelligence™, following the installation of the Varian Ethos™ therapy at Icon Cancer Centre Wahroonga.
Ethos™ therapy uses artificial intelligence to plan radiation therapy treatments that are designed to deliver a new level of accuracy. In an Australian first, and third in the world, the technology allows clinicians to adjust how treatment is delivered by monitoring the patient's internal and external anatomy, such as the shifting of organs or any slight changes in the size or shape of the targeted cancer. Ethos therapy accounts for these movements and allows clinicians to change dose and delivery at every treatment session.
The system enables clinicians to efficiently deliver an entire personalised treatment in a typical 15-minute timeslot. This is significantly shorter compared with other treatment systems that take more than 40 minutes, often due to the manual reconfiguration of the treatment.
For patients like 72-year-old John Buchanan, who became the first person in the Southern Hemisphere to be treated with Varian's Ethos therapy on 2 March 2020, receiving the latest in radiation therapy treatment can make a big difference.
"I was glad when I was told that I would be a good candidate for this new technology. It means I spend less time in treatment and can get on with my day. From my point of view, receiving treatment that will directly target the prostate bed while avoiding damage to the bladder and bowel is fantastic. The possibility of coming out of the end without further side effects – that's got to be a positive," John said. "To have the latest treatment in Wahroonga really gives me personal confidence and is a huge benefit – it's quite a move forward for us."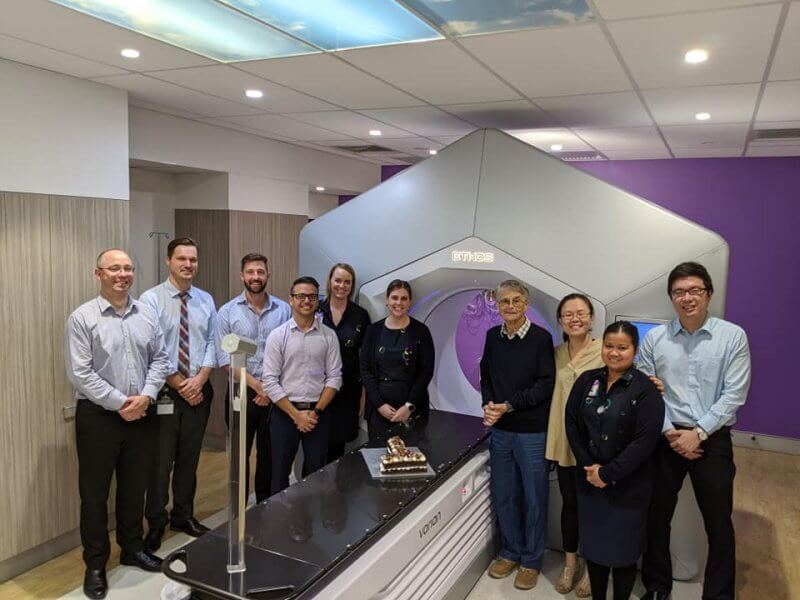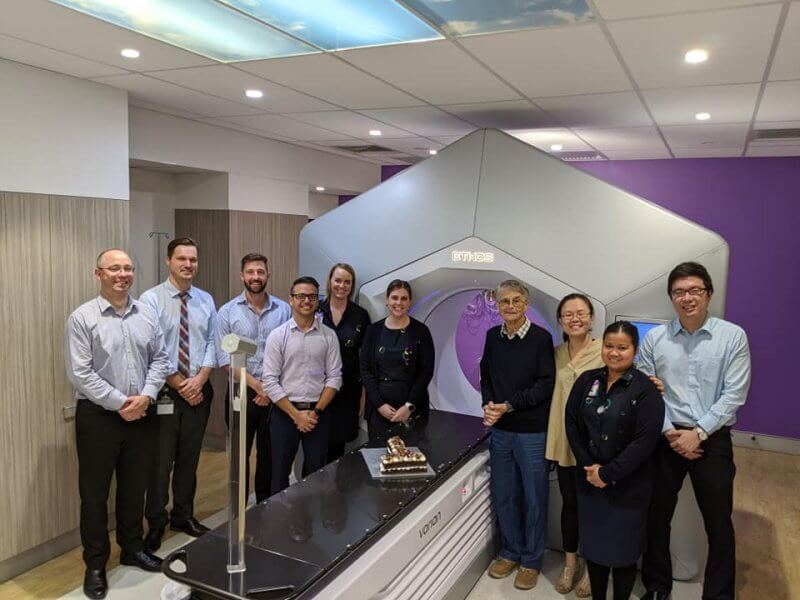 Varian APAC President, Mr Kenneth Tan, says this new technology is the treatment of tomorrow.
"Adaptive therapy is the future of radiation therapy. Radiation treatment has evolved exponentially over the past 10 years. Ethos marks a transformational moment for cancer care for clinicians and patients. We are proud to work with partners, like Icon to be able to deliver these treatments to communities," Mr Tan said.
Icon Group CEO Mark Middleton says that the Group's significant investment in advancing Sydney's local cancer care follows their continued commitment to improving access to cutting-edge cancer treatments and technologies for patients across metropolitan and regional Australia.
"At Icon, we have always pushed the boundaries of innovation. From providing the latest in radiation therapy technology like the Southern Hemisphere's first Varian Ethos therapy, to bringing comprehensive care to communities who need it most from across Australia, New Zealand, Singapore, China and Hong Kong, we are committed to reducing the global cancer burden through the best possible technology in our centres," Mr Middleton said.
"With Icon Cancer Centre Wahroonga being the first of two Icon centres to deliver care using Varian's Ethos therapy, Icon is proud to empower our clinicians with new world-class treatment solutions and improve outcomes for patients, making a lasting difference now and in the future."
As a member of the Varian Adaptive Intelligence Consortium, alongside other peak international bodies, Icon Group also contributes to the collaborative development of clinical and technical aspects of radiation treatment, including development of Ethos therapy and wider radiation therapy treatments and techniques that will continue to evolve cancer care.
Icon's global network means they can leverage highly specialised techniques and technologies such as stereotactic radiation therapy and Varian's Ethos™ therapy across their centres, including regional and metropolitan areas. The delivery of these techniques includes national training, extensive quality assurance checks and support to ensure treatment is delivered with the highest safety and quality.
With 40 cancer centres across Australia, New Zealand, Singapore, Hong Kong and China and a growing global footprint, Icon is dedicated to providing innovative techniques and technologies such as Ethos™ closer to home for patients and their families.