Innovation during COVID-19
Thread Apparel and Icon Cancer Centre join forces to address urgent need for PPE during pandemic
Following the increasing impact of the COVID-19 pandemic in Australia throughout 2020, the need for local access to personal protective equipment has become more and more important, particularly in a cancer care setting. For Icon Cancer Centre, a commitment to keeping people safe and ensuring centres remain open for patients to receive cancer treatment during this challenging time meant that having adequate PPE stock levels to support 30 centres across Australia was of the highest priority.
When Icon identified an urgent requirement for 5 000 infection control gowns but were unable to source stock from usual suppliers, with all Australian and overseas stocks exhausted, a unique solution was required to ensure the health of patients and staff remained protected – high-quality, Australian-made PPE available immediately.
It was thanks to Melbourne uniform supplier Thread Apparel that this idea became a reality.
"We were approached by Icon to see whether we would be able to supply infection control gowns – something we had never done before. Our workforce had been significantly impacted by the COVID-19 lockdown, so this was a great opportunity to expand our product offerings, keep Australians employed and offer a sustainable solution to this urgent need," Thread Apparel Director Theodore Hamalis said.
With support from Icon, including joint research into PPE production standards and review by Icon's infection control team, Thread Apparel went on to develop a high-standard sample gown and received an advance order from Icon for 5 000 gowns – helping to fund the purchase of three ultrasonic seam welding machines which offer superior infection control compared to hand sewn garments.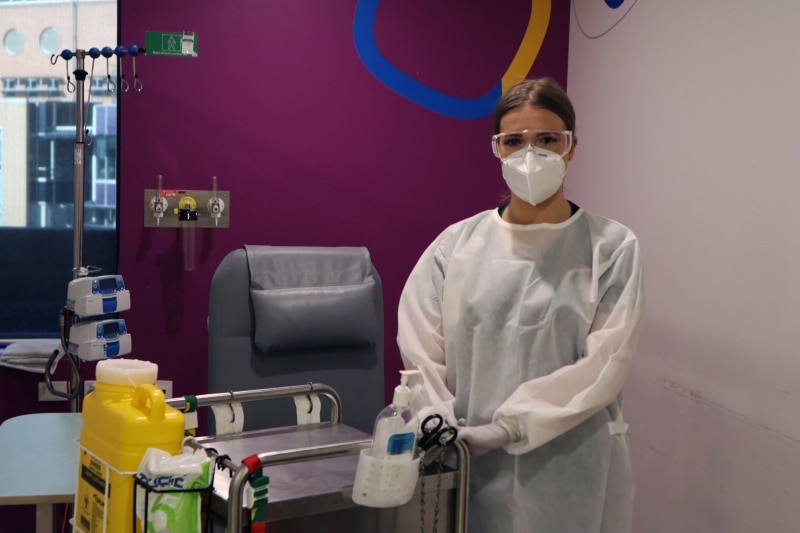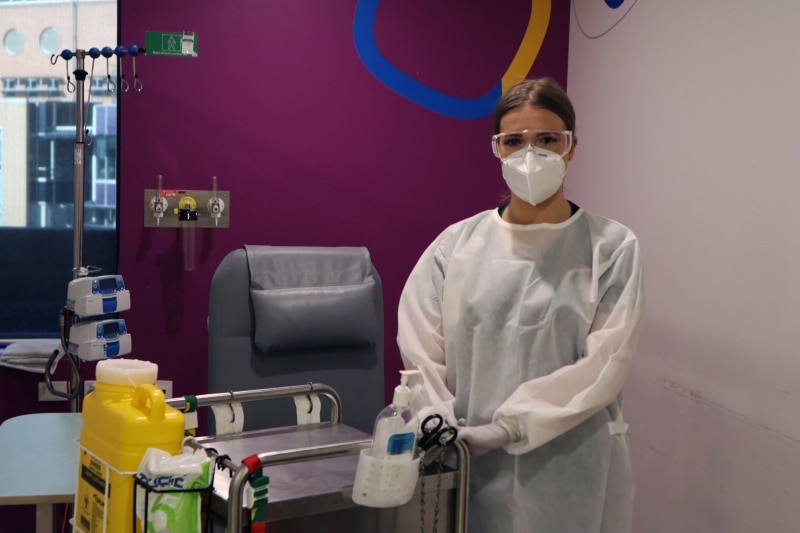 As part of Thread Apparel's commitment to ethical and sustainable garments, the gowns are created without the need to produce additional Polypropylene (a product which uses crude oil) and can be recycled using new Australian technology. This significantly reduces the environmental impact of the gowns and in a world-first, creates an almost perpetual PPE manufacturing process.
"We are proud to have developed what we believe to be the only sustainable ultrasonically welded infection control gowns produced in Australia. With 5 000 gowns now delivered and in use at Icon and an additional 10 000 gowns ordered, the impact of locally available, high-quality PPE during this evolving time cannot be underestimated," Mr Hamalis said.
"This has been particularly beneficial for Icon in their mission to protect patients and their staff while continuing to provide world-class cancer care, and has created more jobs for Australian workers in a time of need."
Thread Apparel look forward to expanding their products to include chemotherapy gowns in the future and welcome orders from healthcare providers across Australia.
With Australian-made PPE now available to support Icon staff throughout the COVID-19 pandemic and keep vulnerable cancer patients safe at a time when they need it most, Icon centres across Australia proudly continue to deliver the best care possible to patients, closer to home.