Mildura Health Icon Cancer Centre to offer Mildura's first radiation oncology service
World-class cancer centre to offer treatment for public and private patients in Mildura
Australia's largest dedicated cancer care provider Icon Group has worked hand in hand with the Victorian Department of Health and Human Services (DHHS) to guarantee Mildura's first radiation oncology service offers treatment for public patients from the Mildura Base Public Hospital. This goes alongside the Federal Government's commitment to a capital equipment cost grant through the Radiation Oncology Hospital Program Grant (ROHPG), which recognises Mildura as an area of need.
The service will be run out of an integrated cancer centre on the campus of Mildura Health Private Hospital and will open in 2022. Mildura Health Icon Cancer Centre will feature cutting-edge radiation therapy technology including a state-of-the-art Varian TrueBeam® linear accelerator, offering advanced, highly targeted radiation treatments and techniques closer to home for local cancer patients – both public and private.
Icon Group CEO Mark Middleton says the agreement for shared care funding with the Victorian Department of Health and Human Services (DHHS) will ensure public radiation therapy patients in Mildura no longer need to travel to Bendigo, Melbourne or interstate to Adelaide to receive cancer treatment. Access to Icon's facility for public and private patients in the region will add to the chemotherapy services provided through Mildura Base Public Hospital and Mildura Health Private Hospital, ensuring a complete cancer treatment service for the community.
"With both cancer incidence and mortality in Mildura ranking higher than the Victorian average, we know how important access to cancer treatment is for the local community. No longer will cancer patients need to travel long distances away from loved ones to access the care they need, or face financial and emotional stress over what can be months of treatment," Icon Group CEO Mark Middleton said.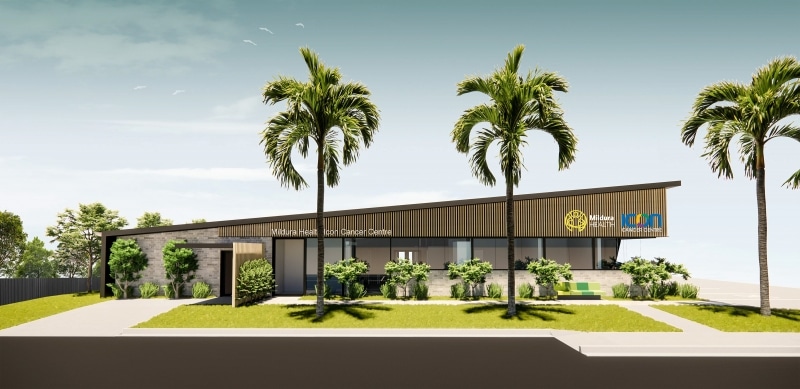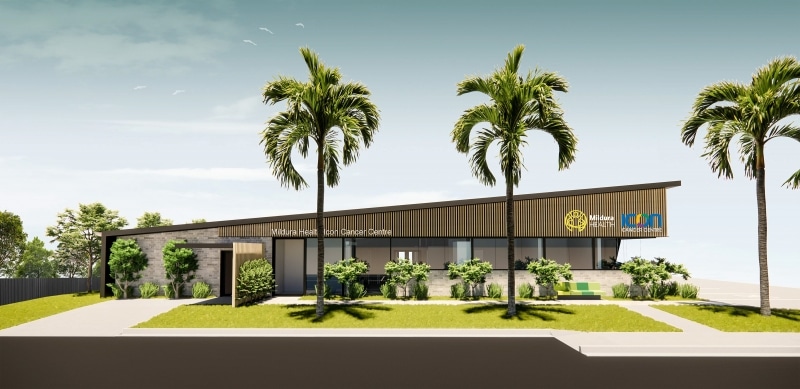 "We have a strong history of working hand-in-hand with state government to deliver treatment that meets the needs of local communities, closer to home."
"It is our great privilege to bring public and private cancer patients in Mildura a broader range of quality, cutting-edge treatment choices and techniques which were previously unavailable in the region, and make a significant difference to local patients and their families for many years to come."
Icon Radiation Oncologist Dr Andrew See has been providing an outreach clinic in Mildura for over 11 years and will continue to consult and now treat patients in the new centre once open. He says that the impact of local access to cancer care for regional patients cannot be underestimated.
"I've seen the impact cancer diagnosis and treatment can have on countless regional patients and their families, who face fewer local treatment options, significant travel to access care and often poorer health outcomes during what is already a very difficult time in their lives. No patient deserves to have worse outcomes because of where they live," Dr See said.
"At Icon, we are committed to providing Mildura patients with advanced radiation therapy treatment closer to home and changing these sobering statistics."
With the opening of the integrated cancer centre, patients will be able to access a wide-range of cancer treatments under the one roof including medical oncology (private) and radiation oncology.
Mildura Base Public Hospital CEO Terry Welch says having radiation oncology available for both public and private patients will make a significant difference as cancer incidence continues to grow in the region.
"This service is another example of healthcare providers in this region working together to further enhance the quality of care available to our community. Because of our geographical location, gaining access to the recommended cancer treatment can be challenging. The establishment of a radiation oncology bunker locally in Mildura will help to alleviate many barriers that previously existed. We are determined at every opportunity to support initiatives that will better access to healthcare in our region and this project is a beacon of that determination," Mr Welch said.
Icon Cancer Centre Mildura has the capacity to deliver 9000 radiation therapy treatments each year, offering precise and complex treatment for more than 500 patients annually who no longer need to travel for the latest in radiation therapy. Mildura Health Private Hospital CEO Marcus Guthrie says the integrated radiation and medical oncology cancer facility will offer a greater level of care for the growing local community.
"As Mildura Health Private Hospital continues to deliver exceptional care to the Mildura region, we look forward to expanding our available cancer care services and facilities in partnership with Icon Group and offering medical oncology to more patients upon opening. This cancer centre will ensure patients can receive local cancer treatment to ease the emotional, financial and social burden of travelling for care," Mr Guthrie said.
Icon's national network means they can leverage highly specialised techniques and technologies across their centres, including in regional and metropolitan areas.
The delivery of these techniques includes national training, extensive quality assurance checks and support to ensure treatment is delivered with the highest safety and quality.
Mildura Health Icon Cancer Centre will become Icon Group's seventh radiation oncology facility in Victoria, providing cutting-edge radiation therapy techniques for public cancer patients. Conveniently located within Mildura Health Private Hospital, the centre will also provide access to allied health, support services and pharmacy.