Moving the dial on cancer care in Singapore
Icon and Mt Alvernia Hospital break ground on a new integrated cancer centre
Today, 3 November 2020, Icon Cancer Centre – Singapore alongside our partners at Mt Alvernia Hospital held a ground-breaking ceremony for the new state-of-the-art integrated cancer centre set to open in 2022. The $25 million facility will provide a holistic approach to cancer care, bringing together medical oncology, haematology and radiation oncology for adults and children, and will be a centre of excellence for the ongoing improvement of healthcare across the region.
Founded on Catholic values by the Sisters from the Franciscan Missionaries of the Divine Motherhood (FMDM) in 1961, Mount Alvernia Hospital is a 305-bed, not-for-profit general acute care private hospital that has delivered quality healthcare to the local community for 58 years. With a mission of providing excellent and holistic healthcare, Mount Alvernia Hospital and Icon share the same patient-centred values, utilising the latest technologies and expert medical specialist teams to deliver the best care possible.
The new centre will offer a day oncology hospital delivering, chemotherapy, immunotherapy and targeted therapy, along with a single radiation therapy bunker, on-site PET-CT, pathology and pharmacy services.
It will have the capacity to treat up to 1000 patients a year, including the 25% of patients who require concurrent chemotherapy and radiation treatment. Icon Group CEO, Mark Middleton said this centre marks a significant milestone in the maturity of the group's ASEAN presence.
"Since expanding into Singapore four years ago, Icon has been committed to bringing more care to more people. In this short period of time our footprint has grown from four to seven clinics, including the introduction of haematology and health screening services. As a result of our longstanding ASEAN relationships we have also established a partnership in Vietnam managing Vinmec Central Park International Hospital's oncology centre. Today we take this a step further as we break ground on this state-of-the-art integrated cancer centre, a unique addition to the Singapore private healthcare landscape," said Mark Middleton.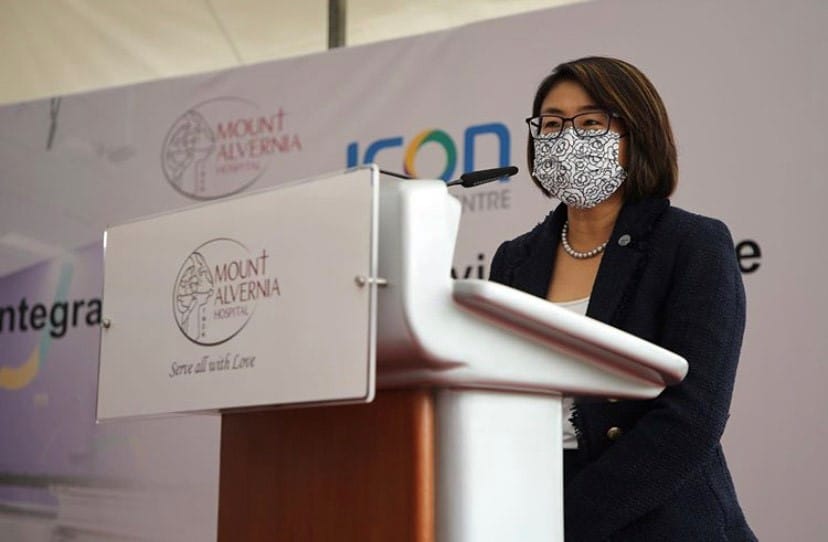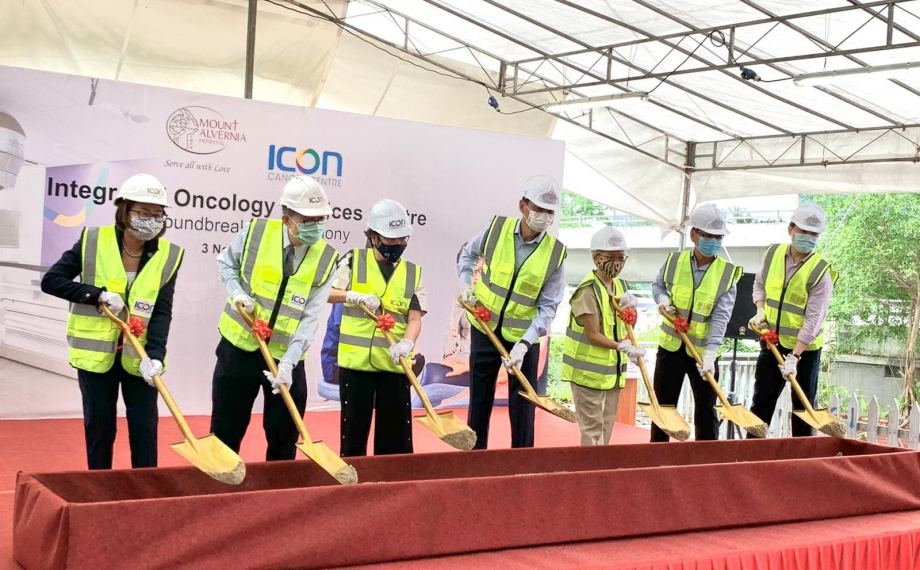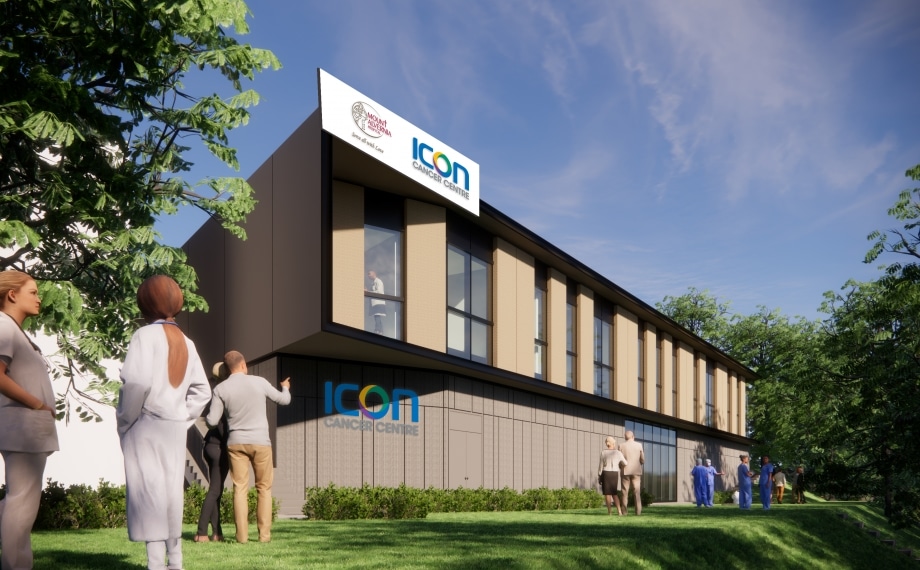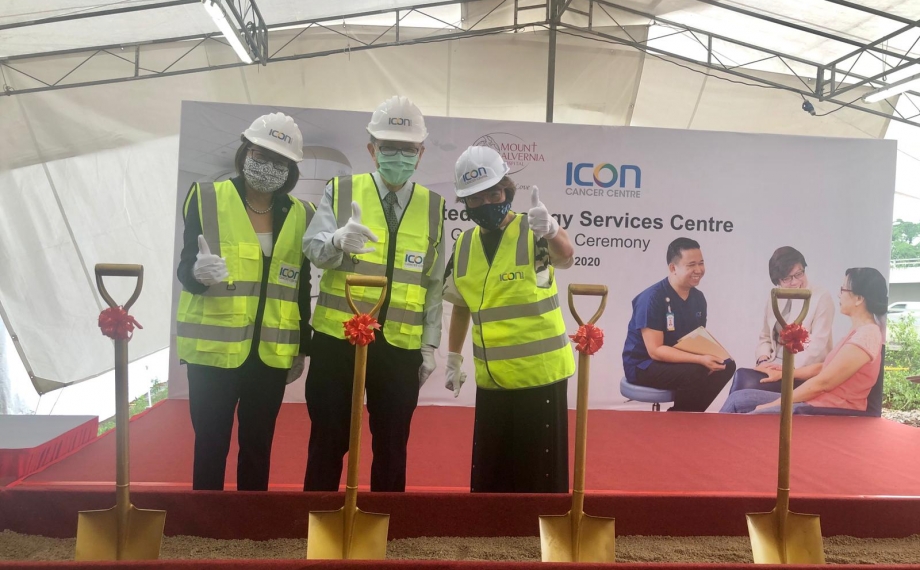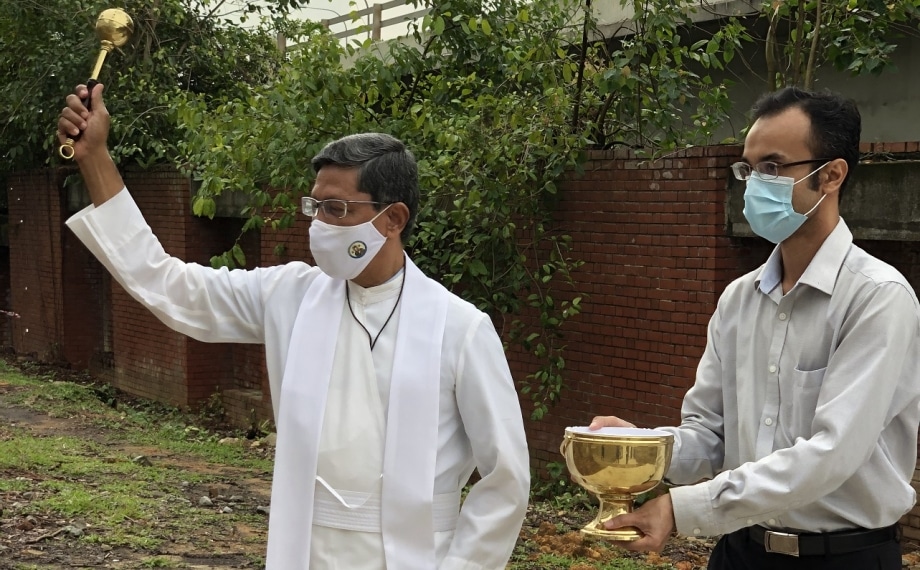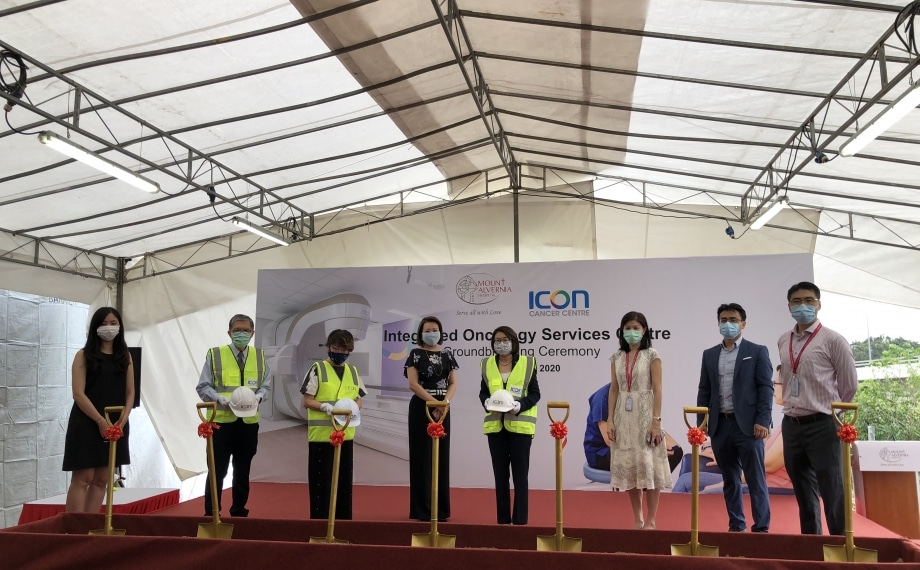 The centre will also offer the full suite of services including palliative medicine and Icon's Young Women's Cancer Program, which supports young female cancer patients throughout their cancer journey.
Icon's global partnership with Varian Medical Systems will see this centre become the regional training hub for radiation oncologists, medical physicists and radiation therapists across South-East Asia. This hub will foster a learning culture that provides clinical education and training to upskill medical professionals in the field of radiation oncology across the region.
The inclusion of this training hub aligns with Mt Alvernia and Icon's commitment to deliver exceptional care not only for the people of Singapore but for our friends across the ASEAN region.
Icon will also be launching an ECHO project in early 2021, with the Mt Alvernia site acting as a hub. Project ECHO is a revolutionary guided-practice model that aims to reduce health disparities in areas of need.
Through tele-mentoring, the ECHO model uses a hub-and-spoke knowledge sharing approach with the involvement of expert teams leading virtual educational sessions and case studies to help deliver best practice care in communities across the region.The addition of Varian's training hub and the ECHO program will benefit our shared care partnerships and allow clinicians in Singapore and South East Asia to deliver a world-class level of care.
This ground-breaking ceremony is a milestone in Singapore's private healthcare landscape, as Icon and Mt Alvernia continue to evolve cancer care across the region.
"Today we again turn the dial on cancer care and seek to provide holistic care and greater access to the latest cancer treatments for cancer patients and their families," said Mark Middleton.
"Together we will meet the challenge of the growing cancer burden."