New investors for Icon Group
A consortium of Goldman Sachs Principal Investment Area (GS PIA), QIC and Pagoda Investments (Pagoda) have signed an agreement to acquire a majority interest in Icon Group (Icon) Australia's fastest growing cancer care provider.
The acquisition is subject to shareholder approval. The investment will enhance Australia's position as a provider of outstanding oncology care by delivering capital and expertise to help grow Icon's services locally and internationally.
Headquartered in Brisbane and operating throughout Australia, Icon is Australia's largest private day oncology provider. Icon has expanded to Singapore, China and New Zealand, and is poised for further regional expansion. The Group's comprehensive state-of-the-art cancer care includes radiation oncology, day oncology hospitals, pharmacy and chemotherapy compounding. Icon is highly successful at bringing these services to previously under-served locations.
Mark Middleton, Icon Group CEO said: "The partnership supports Icon's long-term growth strategy to deliver the best cancer treatment possible, to as many people as possible, as close to home as possible."
"This next step enables us to continue to deliver and expand our comprehensive cancer care offering."
"In Australia, we've delivered cancer care services – once only available in the city – to people in the bush. This reduces the emotional and social burden of cancer, and ensures regional patients have the best access to cancer treatment possible. "
"Our partnership with GS PIA, QIC and Pagoda is founded on the traditional Australian approach of doing our very best work for the people we serve – patients, staff, and the wider healthcare industry. With the cancer burden in Asia set to outstrip that in the western world, there has never been a more important time for us to use our expertise and ethos to make a difference for people globally."
Photo: Icon Group CEO, Mark Middleton and Head of global Private Capital at QIC, Marcus Simpson Credit: Glenn Hunt Photography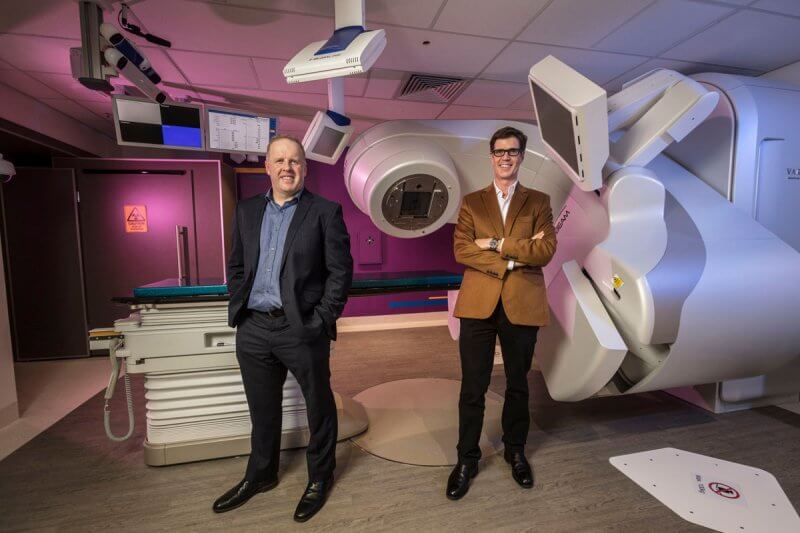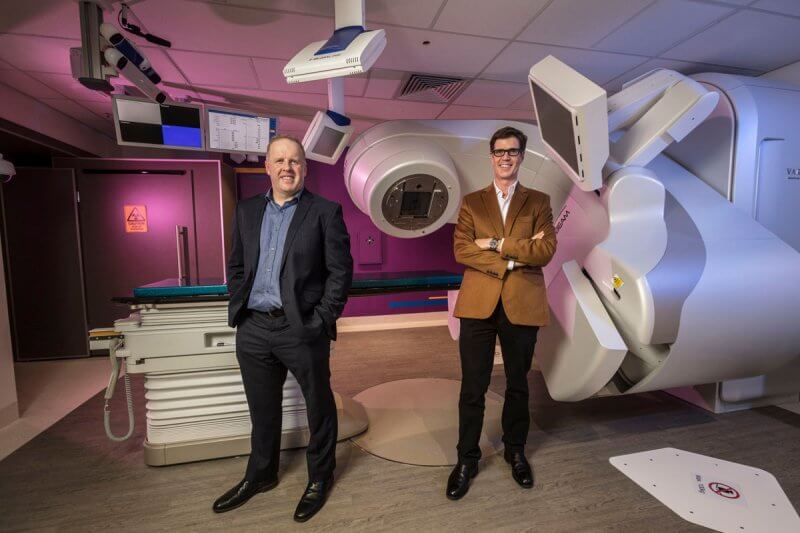 Marcus Simpson, QIC's Head of Global Private Capital, said: "We are pleased to support the growth of a business that saves lives. While cancer rates are increasing, many people lack access to top-quality cancer care. Survival rates and quality of life improve greatly when the best possible care is available."
"Icon has made enormous headway meeting growing demand for world-class oncology services. Icon is positioned to expand throughout the Asia-Pacific region and make a real difference. This acquisition aligns to QIC Global Private Capital's regional strategy of investing in operating businesses in sectors such as healthcare where Australia has a competitive advantage. We are again bringing together local and global capital, and committing our expertise as investors and owners, to assist an Australian business grow in the region, and link to Asia."
Stephanie Hui, Managing Director of GS PIA, added: "GS PIA is delighted to partner with Icon. We are attracted to the quality of the business, the quality of the management team and its growth potential."
"With our strong network and a large portfolio in health care and insurance companies in Asia, we look forward to working closely with the management team and co-investors to assist the company with its further expansion."
James Ieong, Managing Partner, Pagoda Investments, said: "Pagoda and QIC benefit from a long term working relationship. We are delighted to work together again in investing and supporting growing businesses in Asia-Pacific where addressing people's growing needs is the focus. Pagoda's seasoned and experienced investment team knows well how to work with local businesses to bring them internationally."
"Icon has enormous growth potential and is making a difference to local and international communities. We see opportunities for Icon in Asia and China in particular. We're well placed to assist Icon with this growth."
Icon was advised by Credit Suisse, EY and King & Wood Mallesons. The acquiring consortium was advised by Goldman Sachs, Corrs Chambers Westgarth and Deloitte.