Icon Group leads global initiative to support cancer care in war-torn Ukraine
Icon Group, is part of an international initiative to transform cancer care amidst war-ravaged Ukraine.
The ongoing conflict with Russia has had a significant impact on the healthcare system in Ukraine, especially cancer care.
Recent data from the Ukrainian National Cancer Institute suggests that approximately 139,000 people are grappling with newly diagnosed cancer cases in an uncertain landscape where disruptions to treatment can pose life-threatening risks.
To alleviate some of this burden, several leading international healthcare organisations, including Icon Group, have joined forces with the Help Ukraine Group (HUG), a group of oncology professionals from Ukraine, Australia, and North America who have come together to help rebuild and support Ukraine's health system.
Championing Change – a transformative exchange program
As part of this joint effort, Icon Group has developed an observership exchange program. The program has brought together medical physicists, from Feofaniya Clinical Hospital, Kyiv, Anna Fedorova and Nadiia Honcharenko.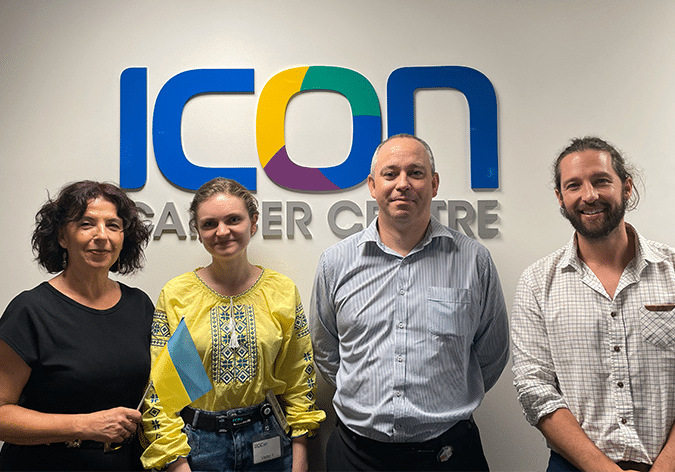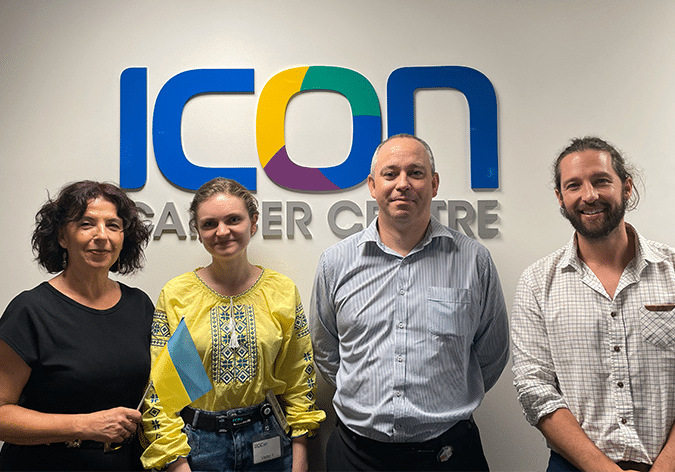 Anna and Nadiia were selected for the four-week program, fully sponsored by Icon Group including facilitation of visas, flights, accommodation, living expenses and cultural excursions. The pair immersed themselves in Icon Group's state-of-the-art cancer centres and gained key insights through comprehensive sessions with Icon's remote radiation therapy planning team.
Pictured: Anna Fedorova with HUG member, Natalka Suchoweska and Icon Cancer Centre team members
They also developed international networks and contacts participating in a pivotal Australasian Brachytherapy Group scientific meeting in Sydney, visited the Australian Radiation Protection and Nuclear Safety Agency (ARPANSA) to gain insights into radiation therapy dosimetry audits and device calibrations, and also visited the Peter MacCallum Cancer Centre to observe other cutting-edge radiation therapy techniques.
Delivering care amidst conflict
Working in a war-torn country has presented its own set of challenges for Anna and Nadiia. They have faced difficulties caused by the conflict, from electricity shortages and curfews to the constant threat of danger while treating their patients.
Nadiia says despite the war the team have come together for their patients.
"Despite the war, our team rallied for our patients. On the day of the invasion, explosions echoed, yet nearly every member of our department reported to work. In the midst of chaos, we stood united because our cancer patients still required treatment," said Nadiia.
Pictured: Nadiia Honcharenko with Natalka Suchoweska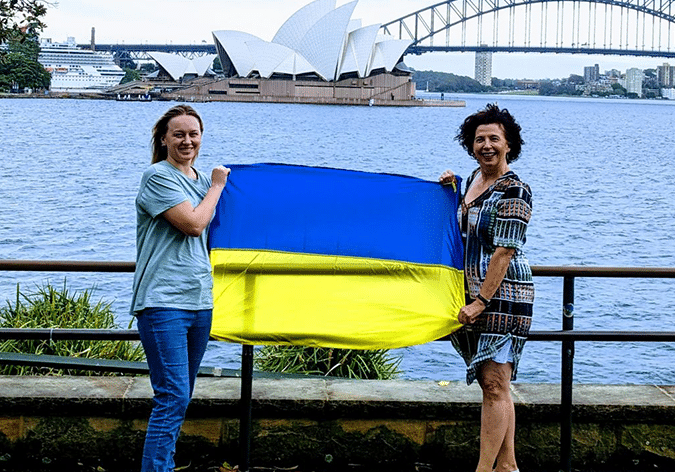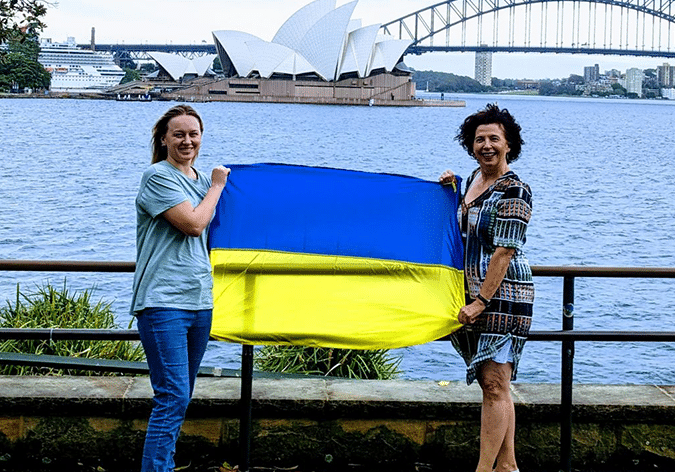 Global impact – sharing knowledge and saving lives
The support of HUG and programs like this are a vital lifeline for the Ukranian scientific and medical community.
For Icon Group's Global Director – Icon Cancer Centre, Rostyslav (Ross) Koscharsky, who was instrumental in establishing the program, this global initiative holds a deep personal significance. Ross' grandparents moved from Ukraine to Australia as WWII displaced persons in 1946 and he grew up in Australia's Ukrainian community.
Ross says this program aligns with Icon's mission to bring more care to more people.
"As a leading healthcare organisation, we have a commitment to help our own patients, but also strive to break down barriers to cancer care worldwide," said Ross.
"Cancer treatments, especially radiation therapy, have witnessed a staggering 40% decline since the conflict started – disruption to life-saving treatment intensifies the pain of war."
"It has been inspiring to witness our medical physicists and radiation therapists share their knowledge and unite to make a difference."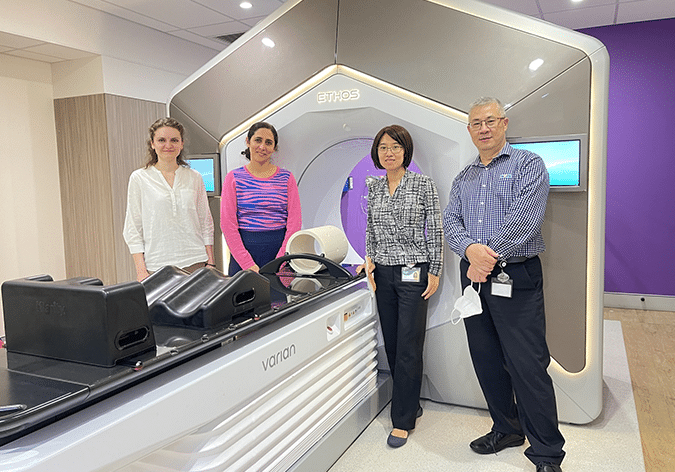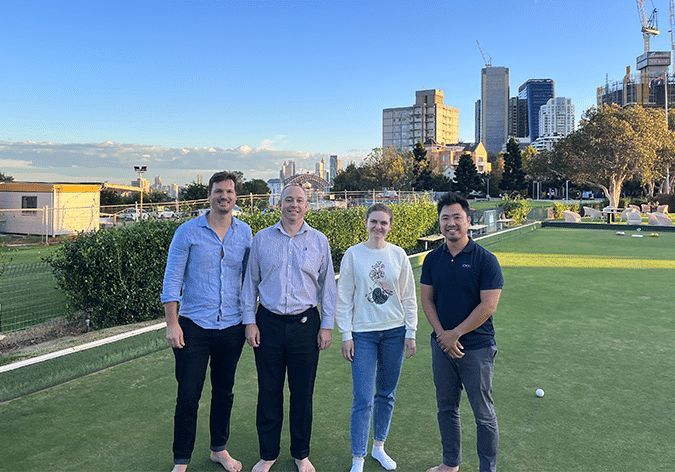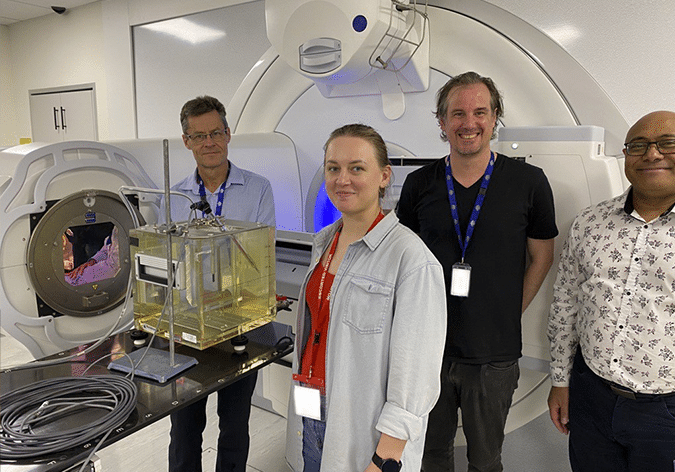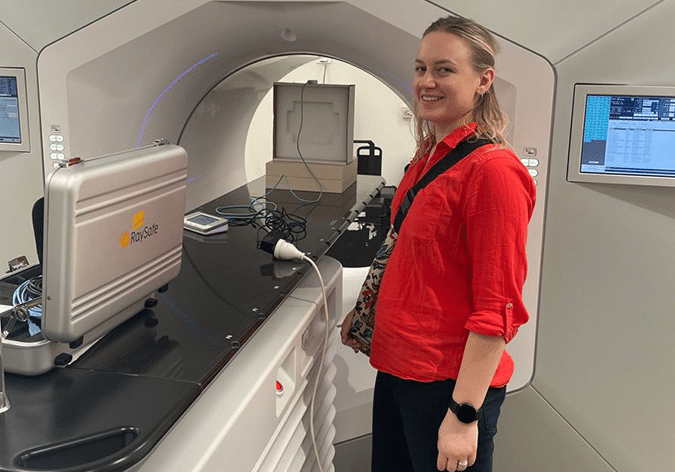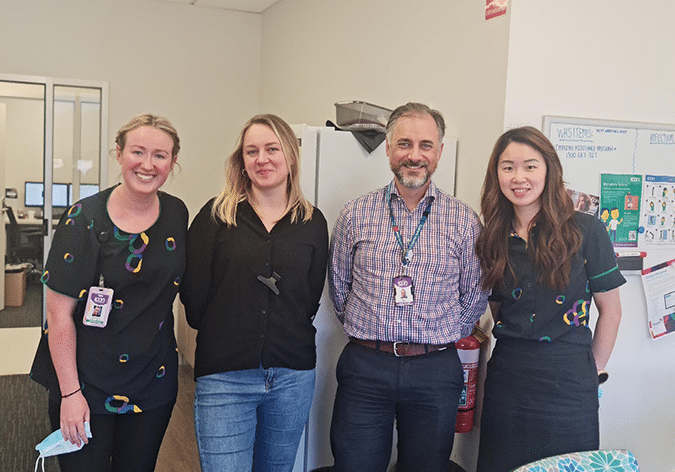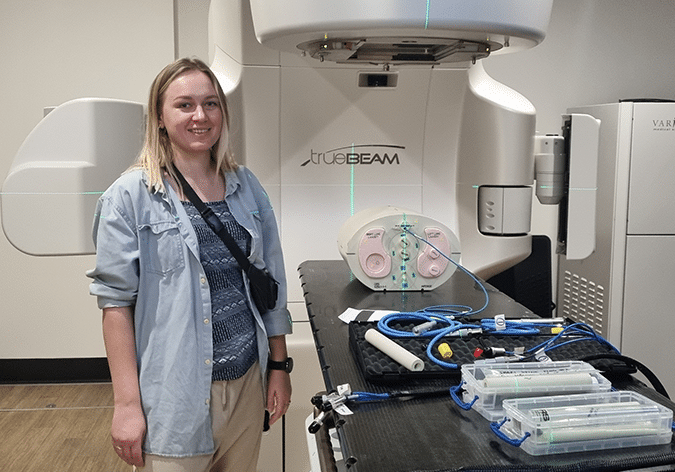 A Roadmap to Resilience – Bridging care gaps
In a healthcare system grappling with ageing technologies, equipment, and no formal national medical physics program, Icon Group's commitment extends beyond the exchange program. The Group's expertise in remote care and management services is a beacon of hope for Ukraine's cancer care infrastructure.
Group Executive Manager – Clinical Care, Trent Aland emphasises a dedication to sustaining the program's impact through ongoing remote training and quality assurance initiatives.
"We've developed tailored resources to bridge knowledge gaps and provide ongoing support to our colleagues in Ukraine," said Trent.
"Since returning to the Ukraine, the team continue to be in touch with Anna and Nadiia and are hopeful we can provide ongoing assistance and access to our remote training, quality assurance work and assist with technology implementation to uplift Ukraine's capabilities and enable them to rebuild once the conflict subsides."
Building a brighter future
As Anna and Nadiia return to Ukraine, their gratitude echoes. Nadiia envisions a future where advanced technology and techniques save countless lives. She eagerly anticipates sharing newfound knowledge with colleagues, fostering advancements in global science.
"The team here try and save every life – even at the latest stage of cancer – it was nice to have the technology and resources to save every life and be part of that at Icon," said Nadiia.
"After the war we will be able to save more lives and have better equipment to offer the best possible care. I'm eager to share what I have learned with my colleagues in Ukraine – it is programs like this that will help advance global science for the betterment of us all."
For more information on HUG visit here.